Update
12.14.2018
In Case You Missed It
The biggest climate news from this past week Monday December 10, 2018 – Friday December 14, 2018 Business Stella McCartney, Burberry among fashion brands uniting against climate change Investors with $32 trillion at stake sound the alarm on climate change COP 24 U.N. Global Compact Recognizes Climate-Driven Migration for First Time Fashion's ambitious new...
---
Headline
12.14.2018
---
Headline
12.12.2018
BioCellection, co-founder win Pritzker environmental prize
Entrepreneur Miranda Wang and BioCellection, the Menlo Park-based company she co-founded, have been named the winners of the Pritzker Emerging Environmental Genius Award for 2018. The prestigious award, which includes a cash prize of $100,000, is funded by the Anthony and Jeanne Pritzker Family Foundation and was presented by the UCLA Institute of the Environment...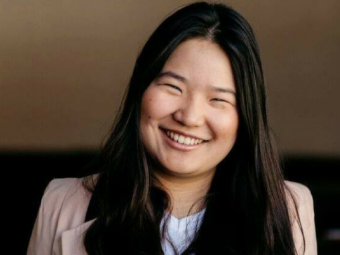 ---
Headline
12.11.2018
---
Blog
12.11.2018
What they're reading: 2018 Pritkzer Award candidates book recommendations
We're proud of all our Pritzker candidates – the work they have done, and will continue to do. Here's what they're reading:  Alexia Akbay Tropic of Chaos: Climate Change and the New Geography of Violence by Christian Parenti "As an ode to my most influential professor to date, Christian Parenti, for opening my eyes to human...
---
Headline
12.7.2018
U.S.-China Friction Threatens to Undercut the Fight Against Climate Change
"It takes the pressure off of greater ambition and faster action," said Alex Wang, a University of California Los Angeles law professor who follows China's environmental policy, of the United States-China tensions. "If you're coming from the perspective that we're already way behind, then the current dynamic is bad."
---
Update
12.6.2018
GreenShorts puts Southern California high school students into the director's chair
By Nicki Aviel For the third year, UCLA invites SoCal high schoolers to get creative with GreenShorts — an environmental short film contest hosted by the Institute of the Environment and Sustainability. Entrants can create and submit films in one of the following categories: Climate Heroes No Justice, No Green Watertopia Wild CA You Are...
---
Headline
12.3.2018
California's 2018 Wildfires Have Emitted A Year's Worth of Power Pollution
"We've been lengthening fire season by shortening the precipitation season, and we're warming throughout," Daniel Swain, a climate scientist at the University of California, Los Angeles, explained to National Geographic. "That's essentially what's enabled these recent fires to be so destructive, at times of the year when you wouldn't really expect them."
---
Headline
12.1.2018
---
Headline
11.30.2018
Trump climate report can strengthen lawsuits against govt.
Carlson consults pro bono on climate cases for Sher Edling LLP, a California law firm. Sher Edling is involved in at least nine other similar lawsuits against fossil fuel companies. Still, there is the matter of tying emissions from specific companies to specific damages. "One looming question in these cases is whether the harms for...
---
Headline
11.30.2018
Fire-scarred California just got a new wake-up call: Mud flow risk is high
"The Montecito event was not a particularly strong storm, it just happened to be localized, one (burst of rain) in a bad spot," Daniel Swain, a UCLA climate scientist, warned. "Those situations are hard to predict. Giant storms are not going to catch us by surprise, but these individual heavy cells can catch us by...
---
Headline
11.30.2018
California wildfire emissions equal year of power pollution
The 2018 emissions figure for California wildfires is "strikingly high, significant in the context of overall statewide emissions, and likely a record value for single-year direct carbon emissions from wildfires in California history," said Daniel Swain, a climate scientist at the University of California, Los Angeles.