Headline
2.15.2019
Billboard: Lauryn Hill to Perform at UCLA Hollywood for Science Gala
UCLA Institute of the Environment & Sustainability (IoES) announced Thursday (Feb. 14) that Lauryn Hill will take the stage at the organization's annual Hollywood for Science Gala. CeeLo Green and Robert Davi are also set to perform at the ceremony, which will honor Barbra Streisand and Gisele Bundchen for their environmental activism.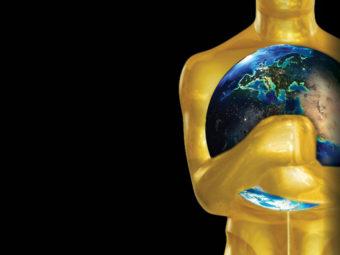 ---
Headline
2.15.2019
---
Headline
2.14.2019
UCLA researchers studying how the Woolsey fire affects plant and animal recovery
Brad Shaffer, a distinguished professor of ecology and evolutionary biology and a member of UCLA's Institute of the Environment and Sustainability.  A UCLA-led research project has begun a months-long study in more than 50 burn areas to closely monitor the recovery of native plants, invasive grasses, insects, slugs, snails and more. Those flora and fauna...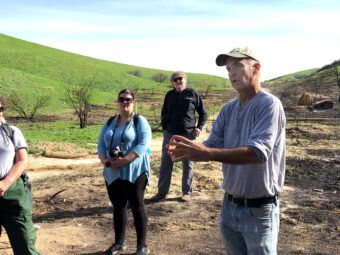 ---
Headline
2.12.2019
---
Headline
2.11.2019
Miranda Wang in UN Environment
Our Pritzker winner Miranda Wang takes on plastic pollution, which traps wildlife, contaminates water and food, and leads to human health problems. With BioCellection, she has pioneered an invention that accepts and breaks down multiple kinds of shredded plastic waste in a way that is cheaper and more sustainable than current alternatives. In this UN...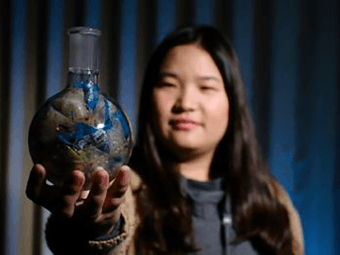 ---
Headline
2.11.2019
Paul Barber: What Is the Coral Triangle?
Paul Barber is a professor in the department of ecology and evolutionary biology. He lab integrates genetics, ecology, oceanography and geology to understand the processes that promote speciation in marine environments, creating marine biodiversity hotspots. For the past decade, we have focused on the fish and invertebrates of the coral reefs of the Coral Triangle, the...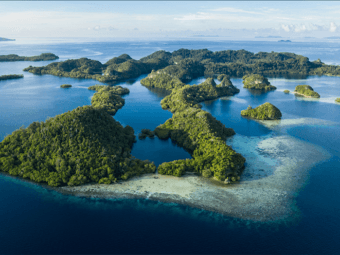 ---
Headline
2.10.2019
Jon Christensen in AP: Despite fierce weather, Nebraska avoids climate change plan
Jon Christensen is an adjunct assistant professor in the Institute of the Environment and Sustainability, the Department of History, and the Center for Digital Humanities at the University of California, Los Angeles. In this AP article, Christensen explains why Nebraska may be hesitant to adopt a climate change plan: "The reluctance in Nebraska may be...
---
Headline
2.8.2019
---
Headline
2.7.2019
Ursula Heise & Brad Shaffer in Voice of America
Ursula K. Heise is the Marcia H. Howard Chair in Literary Studies at the Department of English and the Institute of the Environment and Sustainability at UCLA. Brad Shaffer is the UCLA La Kretz Center Director and Distinguished Professor. In this article: "Is the Urban Jungle the Answer to Helping Some Endangered Species?" Heise and Shaffer...
---
Headline
2.6.2019
Alex Hall in LA Times: 2018 was one of the hottest years on record
Alex Hall is Professor in the Department of Atmospheric and Oceanic Sciences and Institute of the Environment and Sustainability and Director of the Center for Climate Science at UCLA. His research is focused on reducing climate change uncertainty at both regional and global scales. All five of the hottest years on record have occurred in the last five...
---
Headline
2.5.2019
Sean Hecht in E&E News
Sean B. Hecht is the Co-Executive Director of the Emmett Institute on Climate Change and the Environment, and Evan Frankel Professor of Policy and Practice, at UCLA School of Law. In this article on if utility companies can survive with wildfire risks. Hecht said, "The amount of liability is massive. It's massive because climate change is...
---
Headline
2.5.2019
Mark Gold in laist: The Rain Has Washing Our Sins Onto SoCal's Beaches
Mark Gold, D.Env. is the Associate Vice Chancellor for Environment and Sustainability. In this LAist article about the rain LA received, Gold said that while the much-needed rain is good for local plant life and collecting water, it's "not so great for human health or for aquatic life and our ecosystems."