Headline
6.18.2019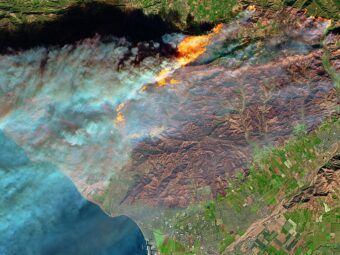 ---
Headline
6.17.2019
---
Headline
6.13.2019
---
Headline
6.12.2019
---
Headline
6.10.2019
J.R. DeShazo in Parentology: How Cuts to EPA Funding Could Impact Children
"EPA's latest cuts to children's health research are part of a pattern that could diminish the importance of science in decisions that affect the well-being of American families," J.R. DeShazo, director of the UCLA Luskin Center for Innovation and co-chair of the External Environmental Economics Committee, tells Parentology. "This organization, comprised of some of the...
---
Headline
6.5.2019
---
Headline
6.5.2019
Daniel Swain on The Weather Channel: Where Will All the Water Go?
Daniel Swain (University of California, Los Angeles, and NCAR) has been studying the weather whiplash plaguing California in recent years, as the state lurches between wet years (including 2018-19) and intense drought years akin to those in the early 2010s. "If precipitation is falling in shorter but sharper bursts — as is an emerging trend...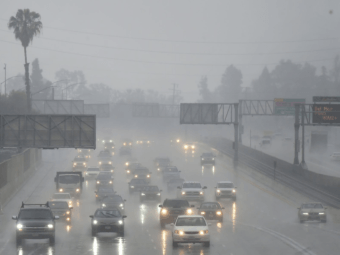 ---
Headline
6.4.2019
---
Headline
5.30.2019
Daniel Swain in KQED: Bay Area Logs Especially Wet May
"The weather pattern literally looked like something straight out of January, but it's May," said Daniel Swain, a climate scientist with UCLA. "This regression back towards winter like conditions is amazing. There was a significant amount of rain near the coast." It was San Francisco's 12th wettest May on record, according to the National Weather...
---
Headline
5.29.2019
Daniel Swain in KQED: PG&E Wants to Make a Massive Investment in Weather Stations
The winds near Paradise were blowing hard and fast, propelling the fire forward, says Daniel Swain, a climate scientist at UCLA. However just a few miles away in the Sacramento Valley, the winds were nearly calm. "In many cases, there haven't been weather stations in close enough proximity to these fires to get a really...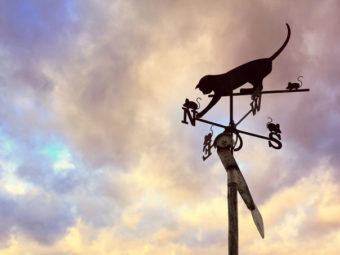 ---
Headline
5.29.2019
---
Headline
5.28.2019