Headline
10.16.2018
---
Headline
10.12.2018
Green Gentrification, Jon Christensen in LA Times
Concerns about gentrification in Los Angeles have reached the point where it's not just art galleries and coffee shops that trigger alarm bells — parks and bicycle paths are in the crosshairs. Things are so bad that a proposal to improve bike safety and pedestrian access to parks along the Los Angeles River was recently...
---
Headline
10.12.2018
---
Headline
10.9.2018
Pritzker nominee, Xiuhtezcatl Martinez, helps launch National Absentee Ballot Day
DoSomething.org is partnering with incredibly influential and impactful brands to register young people, including theSkimm, Warby Parker, PopSugar, When We All Vote, Upworthy, Quizlet, Reddit, Twilio, CAA, Smosh, Sweetgreen, Splashthat, and DMV.org. Notable activists and celebrities supporting DoSomething include Chelsea Clinton, Katie Couric, Laverne Cox, Adam Levine, actor and official under 18 ambassador Joshua Rush,...
---
Headline
10.9.2018
Ann Carlson in The Atlantic
"Ann Carlson, a professor of environmental law at UCLA, worries about a case that the Court will likely hear in the next few years: whether the Trump administration can revoke California's ability to set its own car-pollution rules."
---
Headline
10.8.2018
Dallas Goldtooth, Pritzker nominee, in Sierra Magazine
This is a process. We have all been affected by capitalism, colonization and white supremacy. As such, it's going to take all of us—native and non-native alike—to dismantle these systems of oppression. However, White allies in particular must be held accountable for their role in the dismantling of white supremacy and extractive economies. We need our allies to join us in pushing back against the narratives of colonization and to incorporate the frameworks of intersectionality, indigenous feminism, and indigenous story-based strategies in their allyship.
---
Headline
10.5.2018
Climate change could cause drought and intensified storms- Neil Berg
Essentially, the system is becoming more volatile, said Neil Berg, an associate director of UCLA's Center for Climate Science. "We might have the same amount of water over a 20 year period, but it's gonna come in really dry years, followed by a really wet year," he said.
---
Blog
10.4.2018
---
Headline
10.3.2018
---
Blog
10.1.2018
Young climate heroes on display at summit
By Amanda Wagner The biggest news from last week's Global Climate Action Summit came from Governor Jerry Brown, who signed Senate Bill 100, committing the state to 100 percent clean energy by 2045. By that time, the 80-year-old Brown's generation will no longer be in charge. People who are now in their 20s and 30s...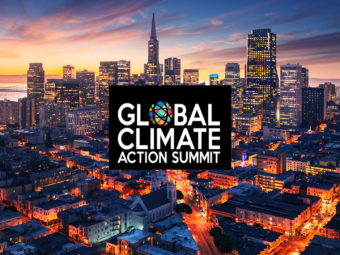 ---
Headline
9.28.2018
---
9.26.2018
Dan Cooper "A Birding Interview"
Noah Strycker, who holds to world record for birding, writes: "In this entertaining Birding interview, Cooper dishes about SoCal's dippers, jackrabbits, fritillaries, and Ficus—and the connections that keep it all real".