Headline
9.14.2018
LA Surfers Are Covered In Germs And Scientists Are Stoked To Study Them
UCLA scientists are studying two strains of antibiotic-resistant bacteria at 17 beaches along the California coast. However, "you can't do an experiment where you purposely put [regular] people into an environment with antibiotic-resistant bacteria," said Dr. Jennifer Jay, a professor of civil and environmental engineering and the project's lead researcher. This makes surfers the perfect subjects to test for the bacteria strains. The experiment will be testing 40 surfers and 40 non-surfers to examine the movement and impact on germs.
---
Headline
9.12.2018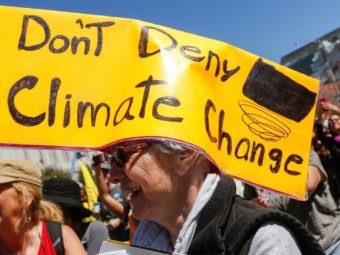 ---
Headline
9.12.2018
---
Headline
9.11.2018
Lawmakers: Don't blame Snake dams for grieving mother orca
There has been commotion over the four lower Snake River dams, especially with the image of an endangered killer whale pushing her dead calf along the Washington coast. Opposition comes together to fight the dams. "There is no doubt that dams have caused salmon declines, but the operators of the dams have spent billions of dollars to improve the safety of their dams for salmon, and it is not certain the dams now cause higher mortality than would arise in a free-flowing river," said Peter Kareiva, director of UCLA Institute of the Environment and Sustainability.
---
Update
9.7.2018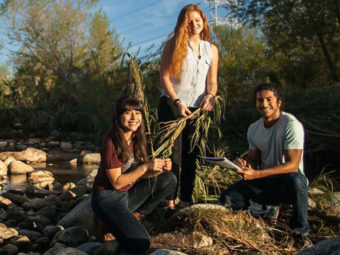 ---
Headline
8.31.2018
Enormous wildfires spark scramble to improve fire models
With countries across the globe in flames, scientists realize their knowledge on fires is becoming outdated and new studies are necessary. One study conducted by University of California campuses focuses on the future of fires, ecosystems, and climate in California. This should allow scientists to analyse how more extreme and variable weather will affect wildfires and how ecosystems will respond to them, says Alex Hall, a climate scientist at UCLA and the project's principle investigator.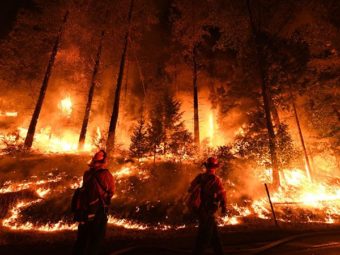 ---
---
Newsletter
8.26.2018
Building a vast new city on L.A.'s northern edges: A solution for region's housing crunch?
Tejon Centennial is looking to develop a new large community in Tejon Ranch, where Los Angeles and Kern meets. They believe it will help with the housing shortage in the city. However, there are still some doubts even after coming to an agreement with environmental opposition. "The consequences of that kind of exurban land development are becoming more and more apparent," said UCLA's Stephanie Pincetl. "We are not using our urban fabric very well, and instead we jump out to the suburbs or beyond the suburbs."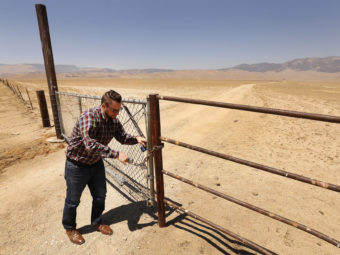 ---
Headline
8.25.2018
Snake River dams critical to irrigated ag industry
Though the Snake River dams are the most efficient and productive agricultural operations, there are disputes with the dams hurting the salmon. Peter Kareiva, a well-respected conservation ecologist and worked with NOAA fisheries views salmon recovery and dam removal as entirely different things. The opposition's objective is dam removal, not fish recovery.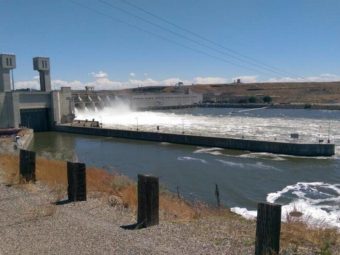 ---
Headline
8.23.2018
Study: Efficient Irrigation Methods Increase Water Usage
It is thought that the efficient irrigation is actually using more water. Stephanie Pincetl said that it cannot all be blamed on efficient irrigation. California's flood control policies contributed to decreased groundwater levels because they "essentially eliminate" winter flooding that used to recharge ground water. "There are confounding factors, and efficient farming is one piece of the problem."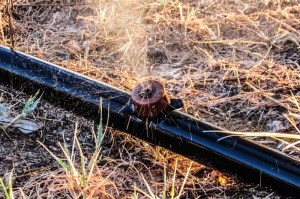 ---
Headline
8.21.2018
The Global Potato: Food Futures of the Past
Published as part of an environmental storytelling partnership with UCLA's Laboratory for Environmental Narrative Strategies (LENS), with extensive contributions from faculty and MFA students in UCLA's documentary film program in the School of Theater, Film and Television. The third storyline explores current innovations and visions for ecological, equitable food systems, specifically on the global potato timeline.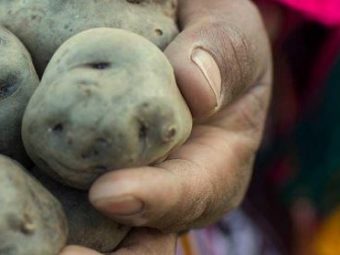 ---
Headline
8.21.2018
While the planet burns, our politicians fiddle
"We are living in a world that is not just warmer than it used to be," Daniel Swain, a climate scientist at UCLA, told The New York Times. "We haven't reached a new normal. This isn't a plateau." Climate change is contributing to burning areas all around the world and hurting the local people. Though globally, this year has been the worst heat wave and fire season, we are seeing backward action from politicians, only increasing their support for high carbon emitting industries.