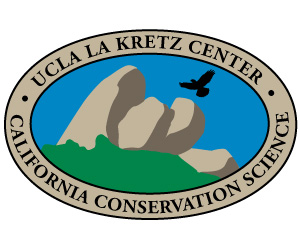 La Kretz Center for California Conservation Science
Get Involved
The La Kretz League: Science in Action
We're all potential scientists, and the most important goal of the La Kretz League is to realize that potential. As professional environmentalists, we learn by doing science. We want to bring you, members of the public, into that process, to help protect, conserve, and preserve the amazing biological resources that we cherish in Southern California.
Your annual contribution will go entirely to help support our graduate student and postdoctoral researchers complete their critical conservation work.
Our League-sponsored nature outings, lectures and discussions bring our message of conservation to a broad audience.
By joining Citizen Science teams, you and your family can help our students and postdocs collect the data that are critical to their projects.
As a League Member, join us as we collaboratively explore the unique ecosystems of the Santa Monica Mountains, our amazing coastline, and hotspots for nature lovers around LA. Watch and learn how researchers conduct field and laboratory research, and interact with scientists doing on-the-ground research that is protecting and preserving local habitats and species. With its complex geography, mild climate, and high human population, Southern California ranks as one of the 25 most important biodiversity and conservation hotspots on the planet. The Santa Monica Mountains alone have over 1,000 species of plants, 45 mammals, 400 breeding birds, and 35 species of reptiles and amphibians; at least 50 of those species are threatened or endangered with extinction.