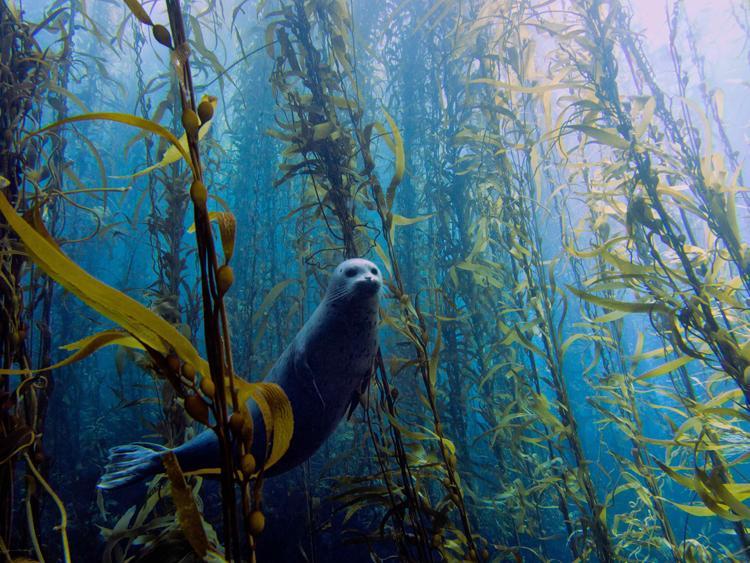 Meet the 2021 Pritzker Environmental Genius Award candidates #10 – 13
By Sophia Rockefeller
From voyaging to mitigating hunger by reducing food waste, the next group of Pritzker Emerging Environmental Genius Award candidates is addressing some of our biggest challenges. They are saving critical ecosystems and transforming carbon economics. Learn more on the candidates and their accomplishments by following us on our Instagram, LinkedIn and Facebook profiles.
---
Lehua Kamalu, Voyaging Director, Polynesian Voyaging Society
(Nominated by Susan Alzner)
Hawaii is widely known as the "extinction capital of the world" — a place of beauty, unique species and picturesque landscapes, but also a place where native species are disappearing at a rapid pace. Traditional Polynesian voyaging, a symbol of great pride to Hawaiians, also largely "went extinct" by the mid-1900s. Polynesian voyaging uses sophisticated navigation based on observations of the stars, ocean swells, flight patterns of birds and other natural signs. 
Lehua Kamalu is part of a movement to revive this tradition and connect people with the natural environment. Kamalu is voyaging director for Polynesian Voyaging Society, a nonprofit and educational organization that perpetuates the art and science of traditional voyaging. She shows people better ways to interact with their natural environment and believes voyaging can teach the world about Hawaiian identity, history and humanity's fragile relationship with nature.
Kamalu leads planning, training and preparations for voyages of the double-hulled canoes Hōkūleʻa and Hikianalia. She began volunteering with Polynesian Voyaging Society in 2009 while attending the University of Hawaii at Manoa where she graduated with a bachelor's degree in mechanical engineering in 2013. In 2018, Lehua became the first woman to serve as lead captain and navigator on a long-distance voyage from Hawaii to California.
---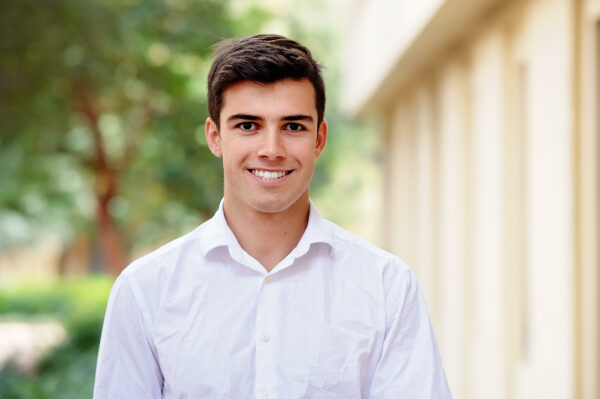 James Kanoff, Co-Founder and CEO, Farmlink Project
(Nominated by Steve Westly)
Billions of pounds of produce go to waste every year while millions of Americans lack food. The COVID-19 pandemic exacerbated food insecurity and hunger in America, especially for children. Children who face hunger are more likely to repeat a grade and suffer from toxic stress, according to the National Institute of Health. 
James Kanoff is co-founder and CEO of the Farmlink Project, a nonprofit movement seeking to transform the food system to feed families in need while fighting climate change and reducing waste. Formed during the COVID-19 pandemic, Farmlink has provided over 30 million meals to families in need while avoiding over 60 million pounds of carbon emissions.
James is a Mayfield fellow at Stanford, where he studies how artificial intelligence can be used to create a net-zero emissions world. Prior to Stanford, James worked for disaster response organizations in the Middle East and Central Africa — his goal is to bring that dedicated, mission-driven culture into solving the climate crisis.
---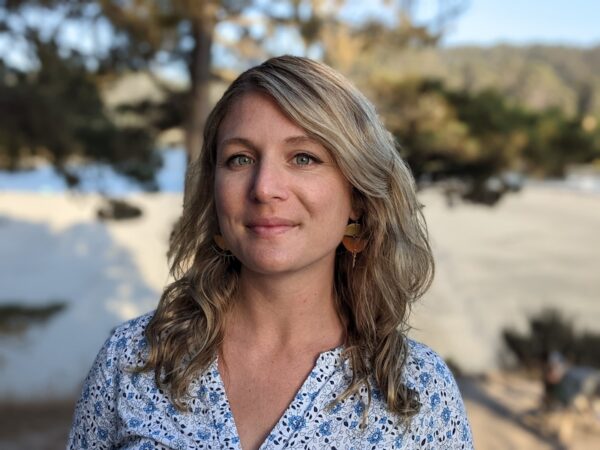 Tristin Anoush McHugh, Kelp Project Director, California Oceans Program — The Nature Conservancy
(Nominated by Amy Hunter)
Over 95% of northern California's kelp forests, extending along 200 miles of coastline, disappeared in under a decade. Kelp forests are critical ecosystems to marine life — they provide food and habitat to more than 1,000 animal species. They also absorb carbon, facilitate the migration of Indigenous maritime peoples and affect natural processes such as sedimentation.
Tristin Anoush McHugh restores kelp forests and develops long-term solutions to protect them. As a regional manager for Reef Check, a global nonprofit organization dedicated to reef and kelp forest conservation, McHugh created monitoring sites along with community scientist divers to gather data and conduct research. She communicates her findings to policymakers, scientists and nonprofit organizations to generate interest, funding and additional research opportunities. In 2020, with California state agencies, commercial fishermen and coastal communities, she helped to fund and launch a kelp forest restoration project.
McHugh holds a bachelor's degree in marine biology from the University of California Santa Cruz and a master's degree in biology from San Diego State University. She is currently a kelp project director for The Nature Conservancy, where she leads efforts to develop scalable new solutions to protect and restore kelp forests worldwide.
---
Zack Parisa, CEO, The Natural Capital Exchange
(Nominated by Cassie Crockett)
From carbon sequestration to wildlife habitat, forests provide often-overlooked benefits to our society. Accounting for values such as carbon storage and wildlife habitat has been complicated, expensive and contentious. One emerging forest conservation strategy is the use of carbon credits. Companies buy credits to harvest trees and the revenue goes to landowners as motivation to maintain their own forests. 
Zack Parisa leads a data-driven approach to increase the quality and scale of forest carbon markets as founder and CEO of the Natural Capital Exchange, or NCX. NCX connects corporations and consumers with landowners across the United States and creates high-resolution maps to assess the ecological and economic context of every acre of forest. Using remote sensing to get high-quality forest measurements, it's now possible to put carbon, wildlife habitat and fire risk on the same economic footing as timber. 
In 2018, Parisa was awarded a Microsoft "AI for Earth" grant to scale up his proprietary mapping technology. The result was Basemap, the first-ever high-resolution forest inventory in the U.S. Basemap measures the size and species of trees on every forested acre, every year. In an influential paper on forest carbon economics, Parisa laid out a vision for a market-based approach to creating Real, Immediate, Scalable, and Efficient (RISE) climate impact.