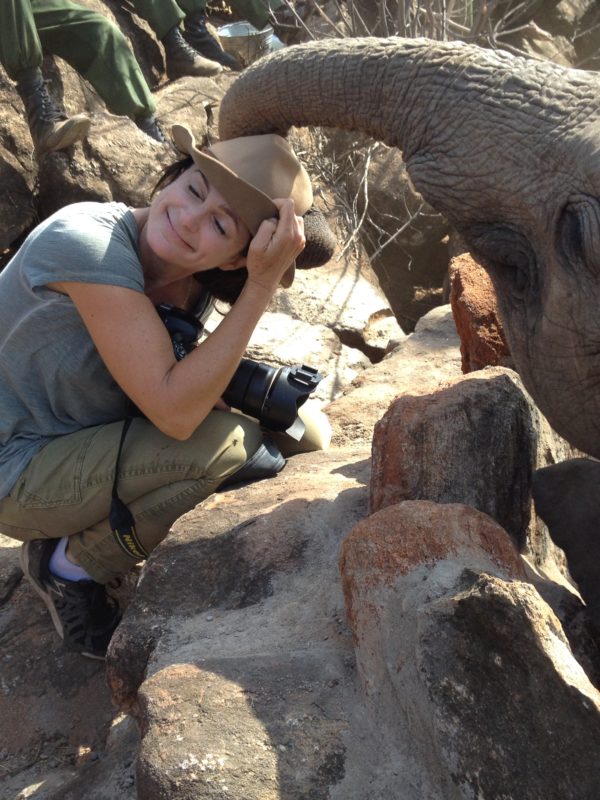 Ami Vitale's journey as a photographer, writer and filmmaker has taken her to over 100 countries where she has witnessed civil unrest and violence, but also surreal beauty and the enduring power of the human spirit.
She has lived in mud huts and war zones, contracted malaria, and donned a panda suit—all in keeping with her philosophy of "living the story." She is an Ambassador for Nikon, a contract photographer, writer, filmmaker and explorer with National Geographic. Ami has garnered prestigious awards including multiple prizes from World Press Photos, the International Photographer of the Year prize, the Daniel Pearl Award for Outstanding Reporting and named Magazine Photographer of the Year by the National Press Photographer's Association, among others. Vitale now comes home to Montana in between making films and shooting stories about the planet's most pressing issues, including wildlife on the edge of extinction, climate change-precipitated migration, and the struggles and triumphs of the human spirit. She lectures and teaches workshops throughout the Americas, Europe, and Asia, and her work is exhibited in museums, galleries, and private collections worldwide. She is a founding member of Ripple Effect Images, a collective of scientists, writers, photographers and filmmakers with a mission of creating powerful stories illustrating the very specific issues women in developing countries face.
After more than a decade covering conflict, Vitale couldn't help but notice that the less sensational—but equally true—stories were often not getting told: the wedding happening around the corner from the revolution, triumphs amidst seemingly endless devastation. As a result, she re-committed herself to seeking out the stories within and around "the story," and remaining independent, so that she would have the freedom to shoot what she believed deserved to be shared.