Events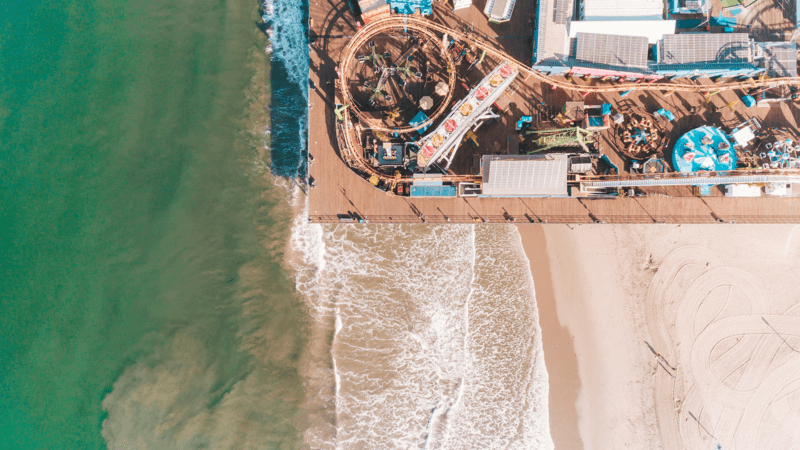 Lecture Series
Desalination: Should salt water play a role in our sustainable future?
A PROCON.org & Santa Monica Pier event
8.20.2018
Sixty percent of L.A.County's water comes from hundreds of miles away. Obtaining and transporting trillions of gallons each year requires a lot of energy and puts enormous strain on ecosystems and human communities upstream. Meanwhile, climate change is about to up the ante. Almost two-thirds of the California's fresh water comes from the Sierra Nevada,...
---
Symposium
Water in the Middle East & Africa: A Nexus of Cooperation & Conflict
A Conference on Challenges Facing the Regions & Potential Solutions
5.7.2018
The severe water crises facing areas of the Middle East and Africa have significant implications for the health, welfare and security of the regions' people. Today, issues related to water availability and quality – including food security, sanitation and health, and economic development – have become both more complex and critical to address in these...
---
Symposium
Now Comes the Hard Part… Implementing Groundwater Management Under SGMA
A Water Resources and Law Seminar
4.17.2018
Presented by: Eric Garner, Managing Partner, Best, Best & Kreiger LLP As one of the leading water attorneys in California, Eric Garner helped to write the Sustainable Groundwater Management Act (SGMA) passed in 2014. Now his firm is advising groundwater management agencies all over California. He will talk about the challenges addressed, and challenges to...
Projects
Fossils as a Tool for Marine Restoration: Old Shells Provide New Insights For Santa Monica Bay
UCLA La Kretz Center's 9th Annual Lecture One of the great challenges in conservation biology is discovering 'what was natural' before human impacts. This problem is especially pressing in marine systems where biological monitoring and other records are brief or lacking. Dr. Susan Kidwell has been tackling this problem in our Southern California marine ecosystems...
Improving agricultural water efficiency in the Central Valley
California is the nation's largest agricultural producer, providing more than 400 different farm products and producing nearly half of the country's fruits, nuts and vegetables. It also takes 40 percent of all of California's available surface water to do so. Given pressure from climate change, drought and increasing population, a sustainable water supply management system...
Environmental Storytelling Collaboration with KCET
LENS has partnered with KCET, the nation's largest independent public media company to produce engaging, research-driven environmental stories.
Publications
Published Work | 2018 | Journal of Water Resources Planning and Management
---
Published Work | 2018 | Journal of Climate
---
Published Work | 2018 | Geophysical Research Letters
In the News
Headline
8.6.2018
We Asked an Expert About Trump's Baffling Wildfire Tweets. Here's What They Had to Say
Trump claimed that California is diverting their water to the ocean rather than fighting fires. "I wouldn't say that that's true whatsoever," UCLA professor Glen MacDonald told Science AF on the phone. MacDonald added "that even if we had more water from the Sacramento or San Joaquin rivers to fight these wildfires, it wouldn't make any difference because a lack of water isn't the problem."
---
Headline
7.18.2018
UCLA wins awards at sustainability conference
"UCLA has been awarded four best practice awards in the 14th annual Higher Education Energy Efficiency and Sustainability competition. Among the honors was recognition for the Sustainable LA Grand Challenge, a campus wide research initiative that aims to transition Los Angeles County to using 100 percent local water and 100 percent renewable energy by 2050."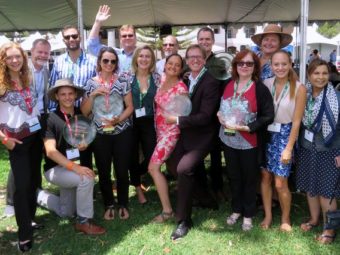 ---
Headline
7.15.2018
California Is Preparing for Extreme Weather. It's Time to Plant Some Trees.
UCLA's Daniel Swain's research found that there will likely be a "really big increase in wet events" because climate change is causing there to be more moisture in the atmosphere. We need to prepare for these severe events. River Partners is a conservation group restoring farmland in the the Central Valley. Their executive vice president, Julie Rentner, said, "there's always an opportunity to use vegetation and this green infrastructure to lower flood risk — move the water where it will do the most good and redirect it from places that will do the most harm. And you can do that in a way that is durable and sustainable over time."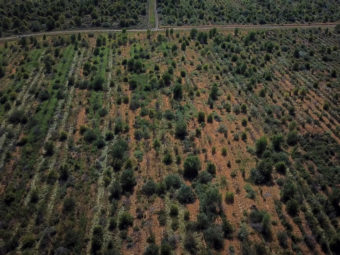 Video
From Farms to Cities: Percolating New Ideas for Water Security
Sustainable Conservation a non-profit and IoES practicum client partner produced this video from an event held Sept 6, 2017 Following winter rains that pummeled the state, it's easy for California's five-year drought to recede in our memories. Resisting that amnesia is essential to our Golden State's water future. We will explore how farms and cities...