The Magazine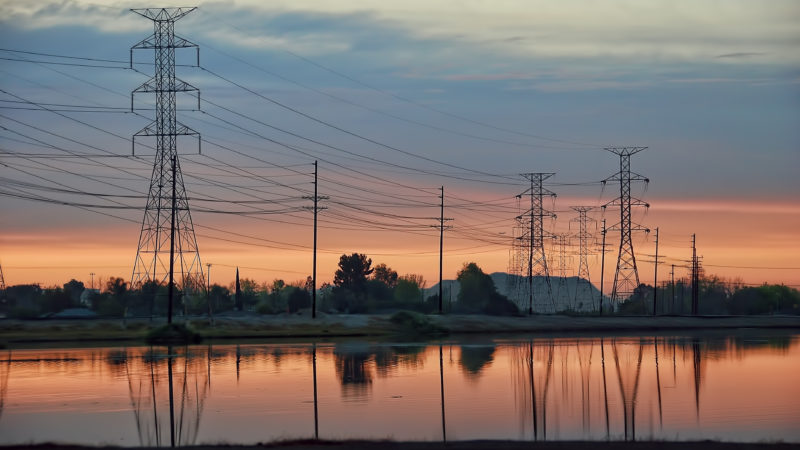 Making an economic case for local water in L.A. County
New research shows financial benefits of using sources such as groundwater
New report on climate change in the Sierra Nevada shows need for human adaptation
The range contains the highest point in the continental United States, Mount Whitney, and is home to both the oldest and largest trees in the world — as well as diverse wildlife, from mountain lions to mosquitos. The range also looms large in the lives of California's 40 million residents. The food we grow and...
L.A.'s path to independence from imported water
After a yearlong reprieve, Southern California is again under severe water scarcity conditions: Only 2 1/2 inches of rain have fallen in Los Angeles during the past 12 months. This time around, could Los Angeles shift its dependence from imported water to local water? A new report by UCLA researchers says the city could, eventually — if...
Events
Symposium
Water in the Middle East & Africa: A Nexus of Cooperation & Conflict
A Conference on Challenges Facing the Regions & Potential Solutions
5.7.2018
The severe water crises facing areas of the Middle East and Africa have significant implications for the health, welfare and security of the regions' people. Today, issues related to water availability and quality – including food security, sanitation and health, and economic development – have become both more complex and critical to address in these...
---
Symposium
Now Comes the Hard Part… Implementing Groundwater Management Under SGMA
A Water Resources and Law Seminar
4.17.2018
Presented by: Eric Garner, Managing Partner, Best, Best & Kreiger LLP As one of the leading water attorneys in California, Eric Garner helped to write the Sustainable Groundwater Management Act (SGMA) passed in 2014. Now his firm is advising groundwater management agencies all over California. He will talk about the challenges addressed, and challenges to...
---
Special Event
KCET Earth Focus Environmental Film Festival (co-sponsored by LENS)
Open to the public
4.21.2018
The second annual Earth Focus Environmental Film Festival will take place Sat., April 21 from 9:30 a.m. to 6:30 p.m. at Laemmle's Monica Film Center in Santa Monica (1332 2nd St., Santa Monica, CA. 90401) in partnership with Laemmle's Theatres. Open to the public, the event kicks off with a screening of environmental shorts from...
Projects
Fossils as a Tool for Marine Restoration: Old Shells Provide New Insights For Santa Monica Bay
UCLA La Kretz Center's 9th Annual Lecture One of the great challenges in conservation biology is discovering 'what was natural' before human impacts. This problem is especially pressing in marine systems where biological monitoring and other records are brief or lacking. Dr. Susan Kidwell has been tackling this problem in our Southern California marine ecosystems...
Improving agricultural water efficiency in the Central Valley
California is the nation's largest agricultural producer, providing more than 400 different farm products and producing nearly half of the country's fruits, nuts and vegetables. It also takes 40 percent of all of California's available surface water to do so. Given pressure from climate change, drought and increasing population, a sustainable water supply management system...
Environmental Storytelling Collaboration with KCET
LENS has partnered with KCET, the nation's largest independent public media company to produce engaging, research-driven environmental stories.
Publications
Published Work | 2018 | Nature Sustainability
---
Published Work | 2018 | Nature Climate Change
---
Published Work | 2018 | The International Journal of Justice and Sustainability
In the News
Headline
5.24.2018
Adaptation to Global Water Shortages
The latest KCET Earth Focus episode features Jon Christensen (IoES adjunct assistant professor, UCLA Laboratory for Environmental Narrative Strategies co-founder) and Yoram Cohen (IoES faculty member, Department of Chemical and Biomolecular Engineering professor) of UCLA.
---
Headline
5.24.2018
Turning Fog Into Water Transforms Women's Lives in Morocco
"The climates in Southwest Morocco and California are somewhat similar, and there is a possibility to use the fog making technology in California but on a smaller scale," Daniel Swain, IoES NatureNet Postdoctoral Scholar/ climate scientist, told KCET.
---
Video
From Farms to Cities: Percolating New Ideas for Water Security
Sustainable Conservation a non-profit and IoES practicum client partner produced this video from an event held Sept 6, 2017 Following winter rains that pummeled the state, it's easy for California's five-year drought to recede in our memories. Resisting that amnesia is essential to our Golden State's water future. We will explore how farms and cities...