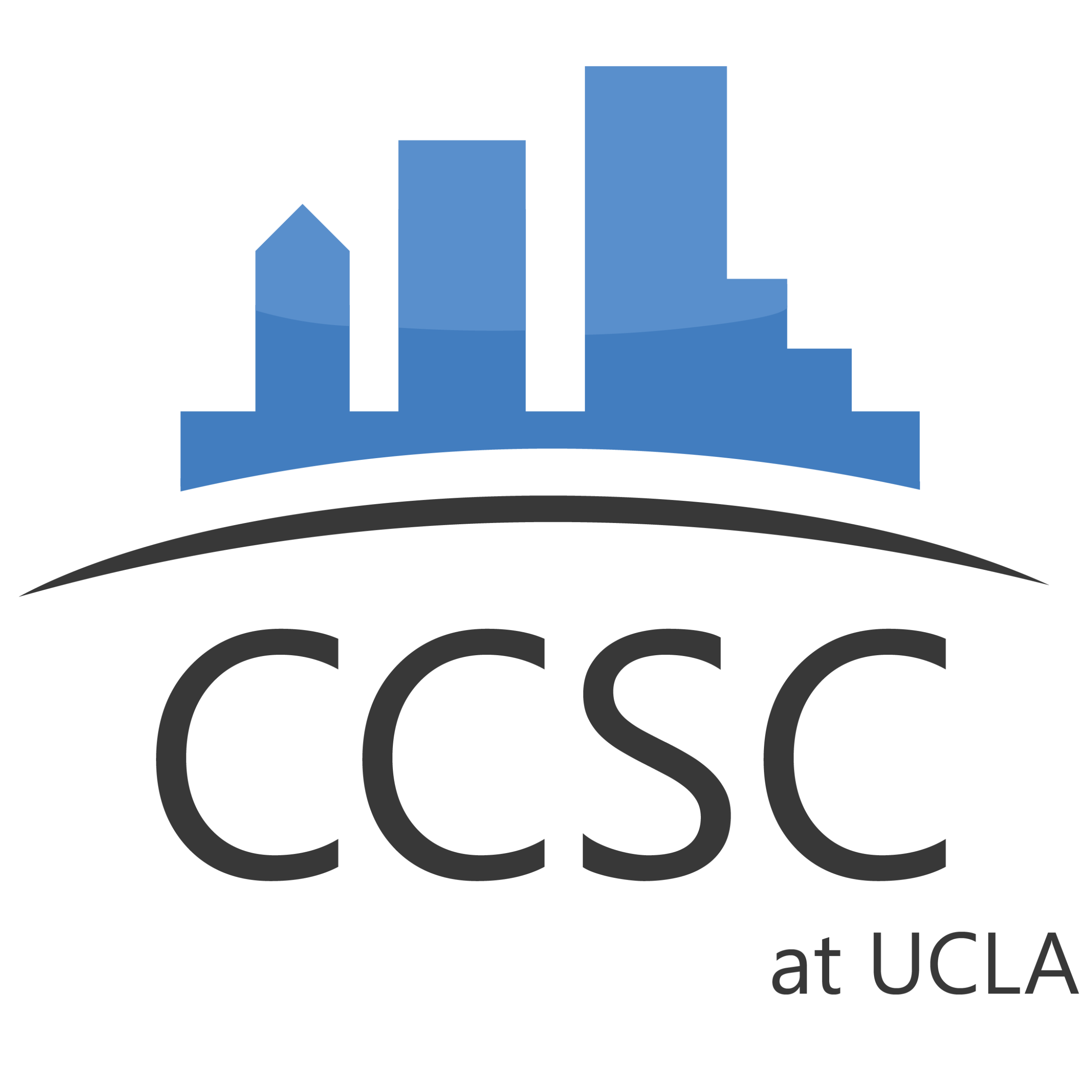 California Center for Sustainable Communities at UCLA
NEWSROOM
LA Energy Atlas Update
Since the launch of the Los Angeles Energy Atlas (energyatlas.ucla.edu) in 2015, CCSC has been collecting, processing, mapping, and analyzing updated building energy consumption data for Los Angeles County and beyond. See attached for more details on the updates underway. LA Energy Atlas Updates
---
Cheap Solar is Great, but Don't Forget About Storage
Cheap Solar is Great, but Don't Forget About Storage By Eric Daniel Fournier, M.A., M.E.Sc., Ph.D. How Low Can Solar Go? In June of this year, the global news media reverberated with reports of a record shattering low bid for the world's cheapest commercial solar installation. The bid was the best of five submitted by a...
---
Conflict and Change in LA Water: Deciphering meaning and clarifying goals
Marcia Hale presented at the annual conference of the American Association of Geographers in March 2016, exploring conflict and change in the Los Angeles urban water system. Many changes are being proposed for this system as a result of compounding pressures including drought and an aging infrastructure. CCSC research found strong variation in the objectives driving...
---
Nuclear Power Plant Closures and the Impact on Energy Storage
Alex Ricklefs and Eric Fournier describe the impact of nuclear power plant closures on energy storage needs in the Conversation (http://theconversation.com/). From the article: "Currently in California, energy storage is effectively provided by fossil fuel power plants. These natural gas and coal-powered plants provide steady "baseload" power and can ramp up generation to meet peaks...
---
Grid Vulnerability Due to High Heat
Alex Ricklefs of the CCSC has compiled a presentation on the impact of high heat events on the energy grid. Climate change has increased the number of extreme weather events in turn increasing energy demand.
---
CCSC on the web: Cities, data, and greenhouse gas emissions
Dr. Stephanie Pincetl and Dr. Erik Porse authored this week's post on the Urbanization and Global Environmental Change (UGEC) project blog, Viewpoints. An excerpt: In the United States, the 20th century was the era of utilities. In an effort to promote equal access to electricity and water services across a majority rural population, governments granted...
---
---
CCSC's Alex Ricklefs featured in LA Times Op-ed!
If L.A. wants to avoid summer blackouts and another Aliso Canyon, we need to reinvent our energy system. Here's how… "Here in the Southland, we can help solve this part of the energy puzzle by using UCLA's California Center for Sustainability Energy Atlas. The atlas displays aggregated electricity and natural gas billing data for the...
---
4 Degrees of (Climate) Change
"I want to see them burn, its only 4 degrees" – ANOHNI, on the song 4 Degrees[1] By Alex Ricklefs The song 4 Degrees, off the artist ANOHNI's new album 'HOPELESSNESS', addresses the concerns of increasing climate change in a manner that most likely has never been done before: passionately belting out pleas to watch...
---
---
---