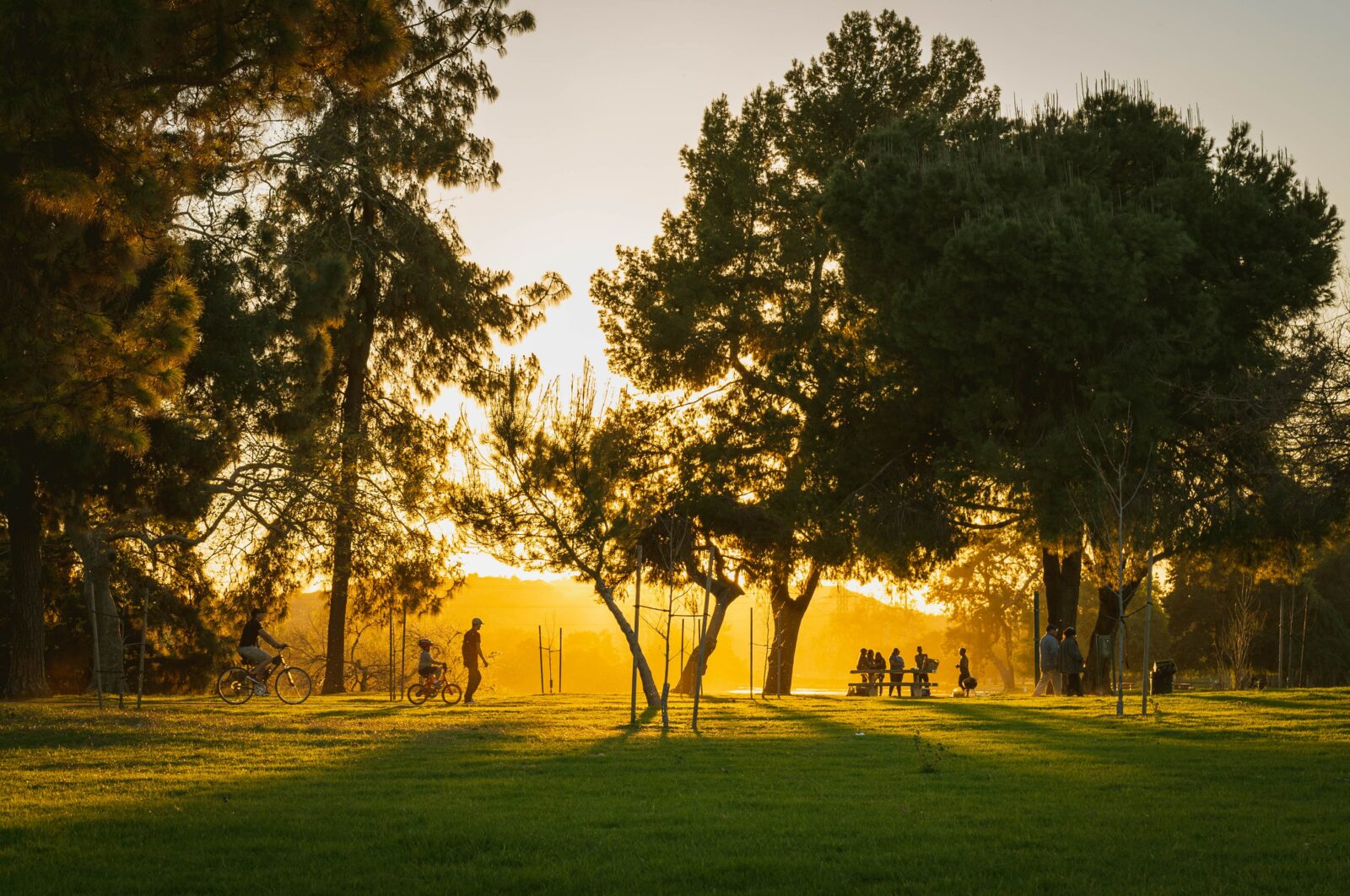 Meet the 2021 Pritzker Award Candidates #1-5
By Ashley Kruythoff
Our first group of five candidates for the 2021 Pritzker Emerging Environmental Genius Award includes conservation scientists using technology and ingenuity to respond to environmental threats, and people who foster community engagement and influence leaders to make a more equitable and sustainable world.
You can read more on this year's candidates in the coming weeks. Follow our social media channels (@uclaioes) and explore this website to learn more.
---
Etosha Cave Co-Founder and Chief Science Officer, Twelve
(Nominated by Andy Karsner)
Etosha Cave, a mechanical engineer based in Berkeley, California, transforms carbon dioxide into a clean resource and eliminates the need for fossil fuels in supply chains. Her process reduces carbon emissions and fossil fuel dependency by replacing fossil fuel-based carbon with renewable carbon from carbon dioxide.
Cave is creating a large-scale alternative to fossil fuel-based carbon that is used in commercial and industrial products. She co-founded Twelve, a company that uses water and renewable energy to recycle carbon dioxide into plastics, fertilizers and synthetic gas. Twelve's website describes the process as "industrial photosynthesis," where the byproduct is pure oxygen.
Cave is a member of the National Society of Black Engineers. She previously worked at McMurdo Station, Antarctica where she serviced HVAC systems for NASA missions. She holds a bachelor's degree in engineering integrated systems from Franklin W. Olin College of Engineering and a master's degree and Ph.D. in mechanical engineering from Stanford University. In 2018, she was named to Grist Top 50 Innovators in Clean Tech and 7×7 Top 20 Perennials.
---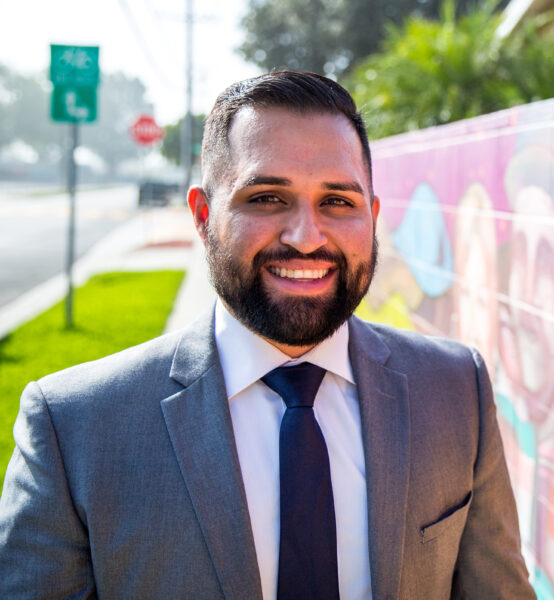 David Diaz Executive Director, ActiveSGV
(Nominated by Rudy Espinoza)
David Diaz is a public health professional who works with schools, businesses, non-profit organizations and cities to advance equity and environmental justice. His multi-faceted tactics support residents of the San Gabriel Valley (SVG), a predominately Latino Southern California region. He advocates for the preservation of public spaces in vulnerable communities.
Diaz serves as executive director of Active San Gabriel Valley (ActiveSGV), which was launched by a community of concerned residents who wanted local streets optimized for cyclists and pedestrians. Amongst his many accomplishments, Diaz and his colleagues secured $231 million for the SGV Greenway networks, an infrastructure project that provides low-income communities with miles of bike pathways and active lifestyle spaces. 
Additionally, Diaz serves as board clerk of the El Monte Union High School District. Together with the Trust for Public Land, Diaz works with the El Monte City school district to develop Norwood Elementary, a decommissioned school, into a green campus. The plan includes nature-based solutions to provide watershed, renewable energy and sustainability education for El Monte children and families. 
Diaz received a bachelor's degree in psychology and social behavior from Arizona State University and a master's in public health and policy management from Claremont Graduate University.
---
Dr. Alejandra Echeverri, Conservation Scientist, Stanford University Natural Capital Project
(Nominated by Mary Ruckelshaus)
People's behavior, cultural identities and perceptions towards habitat conservation affect species that live in various landscapes. Basic human emotions — happiness, surprise, disgust, anger, fear and sadness — can have implications for human-wildlife relationships. For example, some find insects or worms disgusting and may be more inclined to conserve endangered species that they perceive as more beautiful. Emotions associated with wildlife have evolved over time to the benefit and hindrance of conservation.
By studying humans' social and psychological perceptions of animals, Alejandra Echeverri seeks to better understand motivations to take actions to protect biodiversity and combat environmental disasters. As a post-doctoral scholar at Stanford University's Natural Capital Project, she collects and uses data about human motivations that spur environmental actions, such as donating to species conservation, planting trees and growing food in wildlife-friendly ways. Her papers focus on how biodiversity seeks to benefit local economies and cultures while building relationships with policymakers. Her current research examines how to integrate natural capital into Colombian and Costa Rican biodiversity policies.
Echeverri grew up on her family's farm in the Andes, wandering through forests and talking with farmers who were assaulted by armed rebel groups. This inspired her to become an environmental leader who recognizes the value of resolving conflict as part of solutions.
Echeverri serves as an advocate for youth engagement on environmental issues and represents Columbian and global youth at the United Nations Convention of Biological Diversity. She is also a National Geographic Young Explorer and a 2021 Stanford Rising Environmental Leader. She holds a bachelor's degree in biology from Universidad de Los Andes in Bogotá, Columbia, a master's in resource management and environmental studies, and a Ph.D. in resources, environment and sustainability — all from the University of British Columbia.
---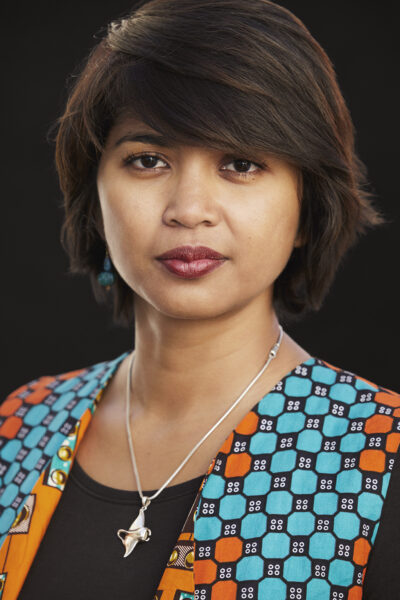 Farwiza Farhan, Founder, HAkA
(Nominated by David Biello)
The Leuser ecosystem in Sumatra, Indonesia is one of the richest tropical rainforests in Southeast Asia. The region serves as a giant carbon sink, absorbing carbon dioxide from the atmosphere. Many species there — including orangutans, rhinos, elephants and tigers — are listed as critically endangered by the International Union for Conservation of Nature. Activities such as illegal palm oil production have destroyed vast swaths of forest, and the area is in critical need of protection.
Farwiza Farhan is an activist and leading voice for the protection of the Leuser ecosystem. She founded Hutan, Alam dan Lingkungan Aceh (Forest, Nature and Environment of Aceh) in Banda Aceh, Indonesia. Farhan combats ecological threats with reforestation, anti-poaching efforts and by partnering with local communities and non-governmental organizations.
Farhan's grassroots organizing mobilized community leaders to file a civil lawsuit to revoke the Ache Spatial Plan that would legitimize road and hydropower schemes, oil palm concessions and new settlements in the Leuser Ecosystem. Her wildlife protection team patrols forests and intercepts poachers, reduced poaching by 95%.
Farhan received a bachelor's degree in marine biology from University Sains Malaysia, a master's in environmental management from the University of Queensland, and is currently a Ph.D. candidate researching cultural anthropology and development studies at Radboud Universiteit Nijmegen in The Netherlands. She is a 2021 TED fellow and won a Whitley Award in 2016.
---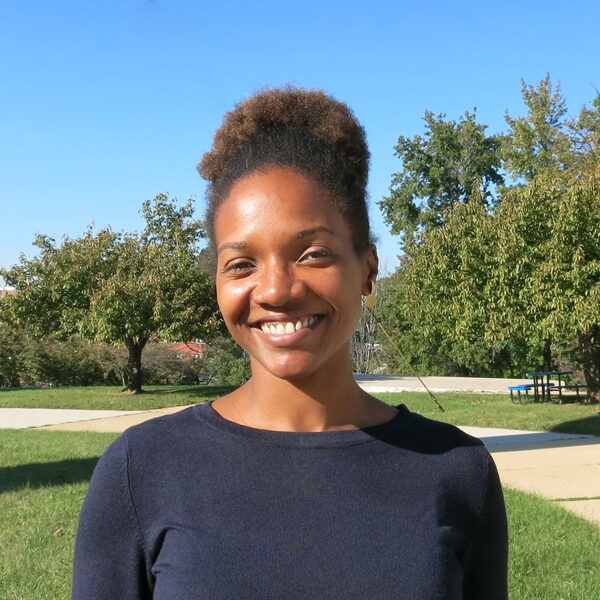 Lola Fatoyinbo, Research Scientist, NASA
(Nominated by M. Sanjayan)
Mangroves, seagrasses and salt marshes are some effective ways nature can sequester carbon. A square mile of mangrove forest can store as much carbon as nearly 100,000 cars. Unfortunately, these ecosystems are in peril.
Lola Fatoyinbo is a research scientist for NASA's Goddard Space Flight Center, where she creates methods and advanced technology to measure carbon reservoirs with unprecedented accuracy. She pioneered techniques to measure carbon stored in wetland ecosystems, using remote sensing and satellite instruments to quantify mangrove forest areas and biomass. She researches the vulnerability of coastal ecosystems and uses her findings to inform the UN Sustainable Development Goals and Conservation.
Fatioyinbo's work helps to shape strategies of conservation organizations and governments throughout the world. She is the lead scientist for NASA's AfriSAR (Synthetic Aperture Radar) mission, an airborne campaign that collects radar measurements of tropical forests in West Africa. The AfriSAR data she and her team collect will inform upcoming missions to further examine the role of forests in Earth's carbon cycle.
Fatoyinbo was a 2021 recipient of the Presidential Early Career Award in science and engineering. She holds a bachelor's degree in biology and a Ph.D. in environmental sciences from the University of Virginia.