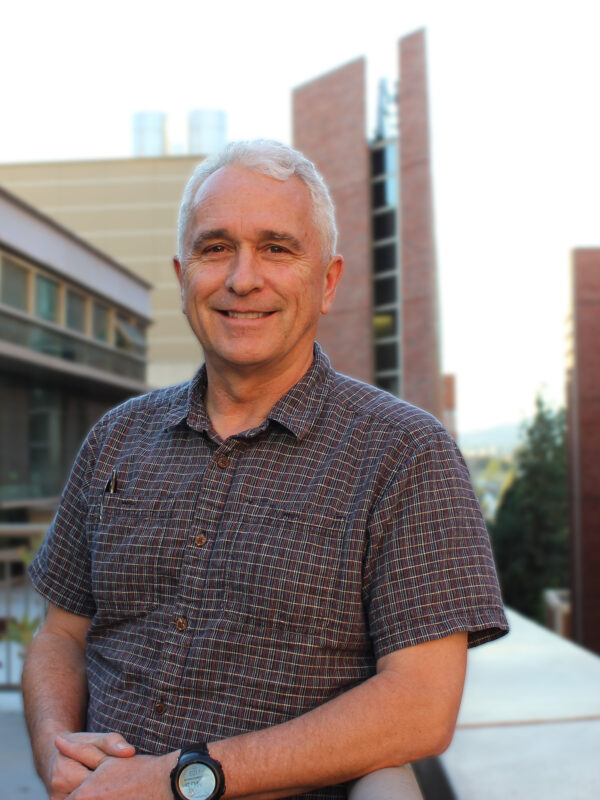 Thomas B. Smith
Founder and Co-Director, Center for Tropical Research; Founding Co-Director, Congo Basin Institute
Distinguished Research Professor, Department of Ecology and Evolutionary Biology and Institute of the Environment and Sustainability
La Kretz Hall, Suite 300
Los Angeles, CA 90095-1496
(310) 206-4712
tbsmith@ucla.edu
Thomas Smith is founding director of the Center for Tropical Research, Institute of the Environment and Sustainability, and is a distinguished research professor in the Department of Ecology and Evolutionary Biology at UCLA. Smith has more than 35 years of experience working in tropical rainforests. He currently oversees numerous research projects and directs the research of a large number of graduate students, postdoctoral and senior researchers on projects in tropical countries worldwide.
A central focus of his research investigates how biodiversity is generated and maintained in tropical rainforests. The results of Smith's research point to new and more effective ways of prioritizing regions for conservation. In recent years his research has also focused on studying evolution in human-altered environments, the ecology of animal and human diseases, the conservation of migratory birds and developing new approaches for mitigating the impacts of climate change.
Recently, he helped to create the Congo Basin Institute (CBI), a unique partnership between the International Institute for Tropical Agriculture and UCLA. The CBI, the first foreign affiliate for the campus, serves as a regional nexus for interdisciplinary research, education, training and technology development focused on finding solutions to the critical issues facing the Congo Basin, including those related to: climate change, water and food security, biodiversity and human health.
Smith has received more than a dozen academic honors and currently serves as a member of the National Geographic Society's Committee for Research and Exploration.