Events
Special Event
A Climate Series for the Ages
Living with Climate Change
11.16.2017
This fall, the La Brea Tar Pits and Museum, in collaboration with UCLA Institute of the Environment and Sustainability, has designed a new kind of climate series: a four-night conversation between the L.A. community and some of the world's experts on all things climate. DATES: October 5 – Climate Change Cliff Notes October 19 – Earth and...
---
Special Event
Research Talk: California's Climate Future
Water and the Sierra Nevada
6.15.2017
When it comes to water, the Sierra Nevada has always been a feast-or-famine environment. As global temperatures climb with human emissions of greenhouse gases, how will this change? What is the future of the Sierra Nevada, and what does it mean for us?
---
Special Event
Climate Change, the Sierra Nevada, and Our Water Future
Research presentation and Q&A by Alex Hall
6.22.2017
Center for Climate Science Director Alex Hall travels to Long Beach to continue his speaking tour about his groundbreaking research on climate change in the Sierra Nevada.
Projects
Evaluation of Community Scale Solar Water Heating in Los Angeles County
In California, approximately half of all residential gas consumption is used to heat water, and nearly 90% of all residences have gas water heaters. While water heating represents a relatively small portion of total residential energy use (approximately 3%), annual CO2 emissions from gas water heaters are comparable to those produced by a city of...
Environmental Storytelling Collaboration with KCET
LENS is collaborating with KCET, Southern California's independent public TV and digital media company, to produce immersive stories that bring new voices and new ideas into environmental reporting and that bring our faculty and student research into conversation with diverse public audiences. In our pilot year (2017-2018), the project will focus on California as a...
Eat Your Water by Sam Swartz
Although the last year brought much needed rainfall, California is still facing a long-term drought. In many parts of the state, crops and farmland remain under stress and the state's agricultural economy is still under threat. One of the most egregious wasters of water is the beef industry, which not only takes valuable water from...
Publications
Published Work | 2017 | Journal of Geophysical Research: Atmospheres
---
Published Work | 2017 | Economía industrial
---
Published Work | 2017 | Proceedings of the National Academy of Sciences
In the News
Headline
12.11.2017
California's Future In The Age Of Wildfires
Boston's NPR News Station WBUR 90.9 featured IoES Center for Climate Science director, Alex Hall as a guest where he said the conditions causing wildfires in California tracks with global warming predictions.
---
Headline
12.11.2017
---
Headline
12.11.2017
Wind is the culprit in 2017's horrific wildfire season
Did climate change diminish or strengthen the Santa Ana winds of Southern California? "I would say there's not high confidence in any of these results because they do conflict . . . What isn't controversial is that we expect [Santa Anas] to be hotter and drier," according to climate scientist Alex Hall to the LA Times.
Video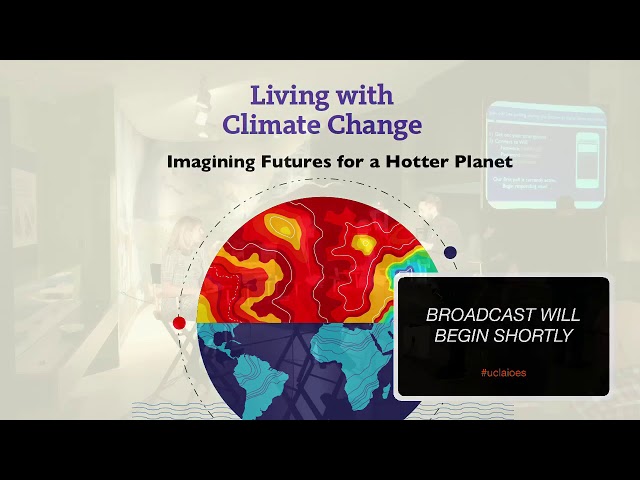 A Climate Series for the Ages: Living with Climate Change, Part 4
Imagining Futures for a Hotter Planet Artists, writers and media organizations are playing vital roles in conveying the science and ethics of global warming. This conversation will explore how experiments in environmental storytelling and media imagine possible futures for different communities and ecosystems in the context of planetary climate change.  Conversation with Rita Wong, Poet,...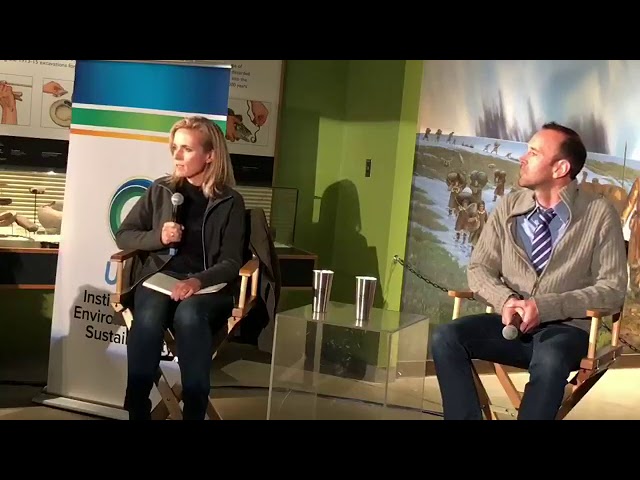 A Climate Series for the Ages: Living with Climate Change, Part 3
A Tale of Two Cities: Los Angeles & Beijing It is tough to feel urgency when climate change seems like something happening to future generations, in faraway lands. The reality is, it is and will affect all of us, in every city on the planet. And it's not all bad, by the way—some cities and...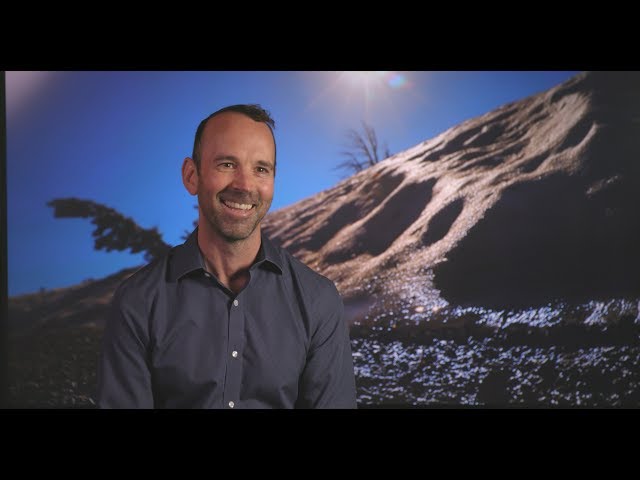 How Snow Shapes Warming in the Sierra Nevada
Dr. Alex Hall and his team at the UCLA Center for Climate Science undertook a comprehensive investigation of future climate in California's Sierra Nevada. A key factor in the severity of warming and snow cover loss is snow albedo feedback, a feedback loop in which warming causes snow cover loss, and snow cover loss increases...