Events
Special Event
Why have so few countries taken strong measures to reduce their greenhouse gas emissions?
The Four Worlds of Carbon Politics: A Talk with Michael L. Ross, UCLA Political Science
5.22.2019
ABOUT THE TALK: Why have so few countries taken strong measures to reduce their greenhouse gas emissions? We develop a novel theory to explain variation in carbon policies across countries and over time, based on the sectoral composition of a country's economy and its position in the global economy. It suggests that the fossil fuel...
---
Lecture Series
UCLA La Kretz Center Annual Public Lecture: California on Fire
by UCLA La Kretz Center for California Conservation Science
5.2.2019
Featuring Carla D'Antonio from UC Santa Barbara, Jon Keeley from US Geological Survey, and Seth Riley from the National Park Service. The event will be moderated by Victoria Sork, UCLA Dean of Life Sciences.
---
Special Event
California Climate Expedition
Learning About Climate Change Impacts and Solutions Firsthand by Bicycle
6.8.2019
The UCLA IoES Center for Climate Science is pleased to announce we're partnering with OnePulse to bring you the California Climate Expedition: a first-of-its-kind cycling tour and educational experience. Learn more about the event via the video and FAQ below, and contact OnePulse for more information or to sign up. What is it? The California...
Publications
Published Work | 2019 | Journal of Geophysical Research: Atmospheres
---
Published Work | 2019 | Earth's Future
---
In the News
Headline
5.16.2019
Daniel Swain on KCRW: LA sees weird weather this May
It was Bike to Work Day in LA, but the weather gods had other ideas. A storm came through this morning, which is pretty unusual for Southern California in the middle of May. There may be more rain in the next few days too. Climate researcher and weather blogger Daniel Swain calls it "Mayuary."
---
Headline
3.18.2019
---
Headline
3.14.2019
Video
Inconvenient Environmentalist: Peter Kareiva Uncensored
Environmental scientist Peter Kareiva of UCLA has angered fellow environmentalists when talking about the environment. His unique take on things and tell it like it is style allows him to objectively view environmental issues without demonizing deniers. Reporter David Nazar has this exclusive interview.
UCLA Climate Scientist Aradhna Tripati: #infiniteLA
"I try to connect the research and education that I do on the environment, climate change and earth science to social justice and to the quest to create a much more inclusive and equitable world." IoES Faculty Member/ Center for Diverse Leadership in Science Director Aradhna Tripati, as featured in The Broad's #InfiniteLA video series...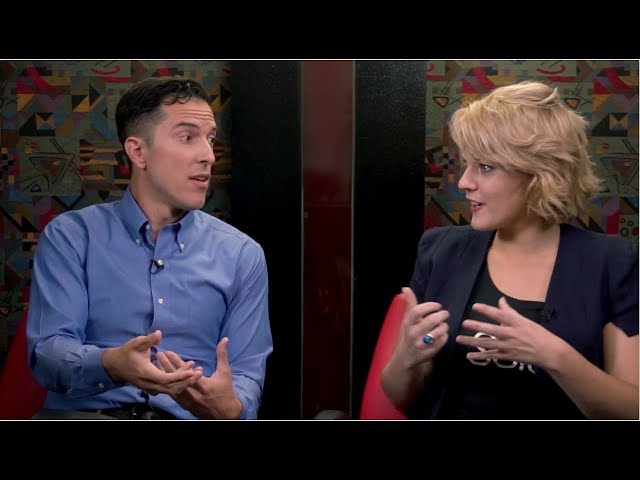 How Climate Change Will Impact California, Interview with Dr. Alan Barreca
Interview on The Young Turks ScIQ with UCLA environmental economist Alan Barreca by Jayde Lovell about climate change effects on public health, vulnerable communities, and the state of California. They also discuss the actions California can take the adapt to the rising environmental threats.