Center for Climate Science
NEWSROOM
Headline
5.31.2018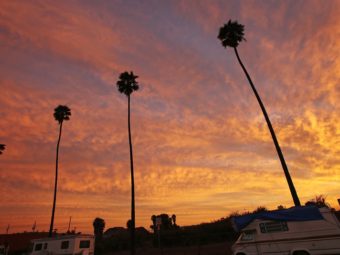 ---
Headline
5.28.2018
---
Headline
5.9.2018
---
Headline
4.23.2018
---
Headline
4.2.2018
---
Headline
12.11.2017
California's Future In The Age Of Wildfires
Boston's NPR News Station WBUR 90.9 featured IoES Center for Climate Science director, Alex Hall as a guest where he said the conditions causing wildfires in California tracks with global warming predictions.
---
Headline
12.11.2017
Wind is the culprit in 2017's horrific wildfire season
Did climate change diminish or strengthen the Santa Ana winds of Southern California? "I would say there's not high confidence in any of these results because they do conflict . . . What isn't controversial is that we expect [Santa Anas] to be hotter and drier," according to climate scientist Alex Hall to the LA Times.
---
Headline
12.9.2017
---
---
Headline
11.24.2017
---
Headline
11.13.2017
Will we be 'wiped out?' How climate change is affecting California
When the snow disappears, California will lose what for decades has acted as a natural storage system. Alex Hall, a UCLA professor whose research focuses on reducing uncertainties associated with climate change, said there is mounting evidence that the pattern of long droughts followed by big wet years will become more exaggerated.
---
Headline
11.2.2017
'It can become unlivable.' How Jerry Brown is planning for raging fires and extreme heat
Parfrey is part of a regional climate action and sustainability collaboration at the University of California, Los Angeles, where professor Alex Hall led a groundbreaking study that found climate change will push up temperatures by an average of 4 to 5 degrees by the middle of the century. The number of days where temperatures climb above 95 degrees will roughly double on the coast, triple in downtown Los Angeles and quadruple in the valley.