Center for Climate Science
NEWSROOM
Headline
8.16.2019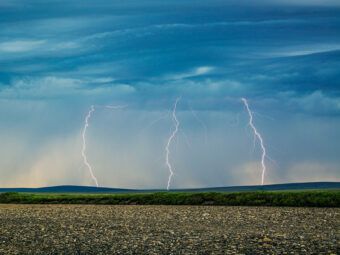 ---
Headline
8.14.2019
---
Headline
8.14.2019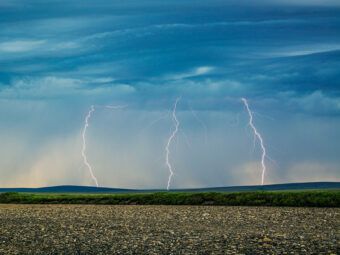 ---
Headline
8.14.2019
Daniel Swain in Wired: Why Lightning Strikes In An Arctic Gone Bizarro
"It's this stable layer in the atmosphere that acts essentially as a lid on these convective clouds," says UCLA climate scientist Daniel Swain. One of these convective clouds needs to rise at minimum 15,000 feet if it's going to produce a thunderstorm, and the tropopause makes that harder to do in the Arctic than at...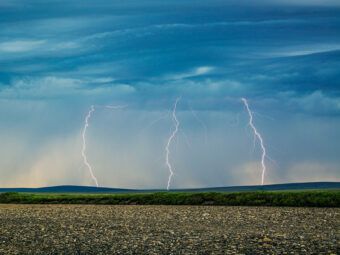 ---
Headline
8.2.2019
Alex Hall in Inside Science: Climate Change Really is Causing California's Raging Wildfires
Although there are several factors that play into why the state's wildfires have been getting more frequent and devastating, a new study, published this month in the journal Earth's Future, indicates that climate change is a big factor. The study "documents pretty carefully that there's a strong relationship between summertime fire and temperature," said Alex...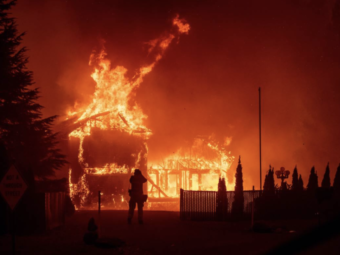 ---
Headline
7.22.2019
Las Vegas Valley stays hot, fire weather watch coming Tuesday
UCLA's Daniel Swain in Vegas news talks about the extreme weather and climate change.  Extreme weather situations often bring about the question of global warming. Climate experts such as Daniel Swain suggests that we have inflicted irrevocable damage to earth's climate due to our behaviour as he believes "extreme heat events globally have a detectable...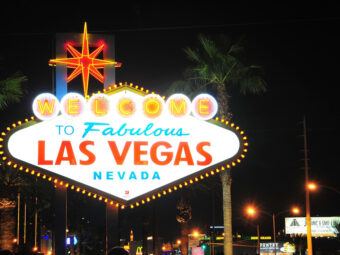 ---
Headline
7.12.2019
---
Headline
7.3.2019
Daniel Swain in The Smithsonian Magazine
Although photographs of the event's aftermath testify to tall hail drifts throughout the city, these monoliths were created by urban flash floodingthat sent ice flowing into streets and culverts, not purely through accumulated ice dropped during the storm, as climate scientist Daniel Swain of the University of California Los Angeles explains on Twitter. (Similar occurrences...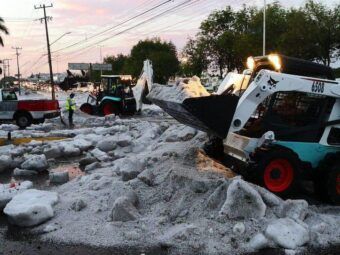 ---
Headline
7.2.2019
Daniel Swain in Washington Post: Extraordinary, record-crushing rainstorm deluges Honolulu
UCLA climate scientist, Daniel Swain, in the Washington Post about storms in Honolulu.  The cold front associated with the unusual low-pressure zone triggered thunderstorms and heavy rain. The rainfall was probably increased by warmer-than-normal ocean temperatures surrounding the islands, which were also a contributor to the recent record-warm air temperatures. The warm ocean "raises the...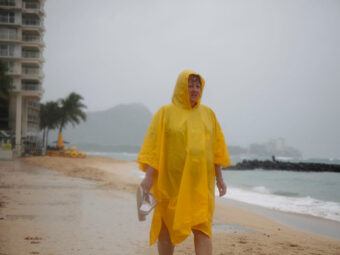 ---
Headline
7.2.2019
Daniel Swain in Forbes: Why Caution Is Needed With Those Hail Pictures In Mexico
Climatologist Daniel Swain offers some cautionary thoughts about images of hail from Mexico. Swain is a climate scientist at the University of California-Los Angeles (UCLA). He told me in a message: It was clearly a dramatic and extremely impressive event with major local impacts–but I think the physical characteristics have been fundamentally mischaracterized. I have...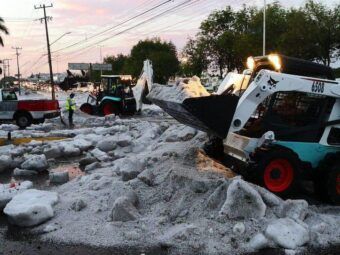 ---
Headline
7.2.2019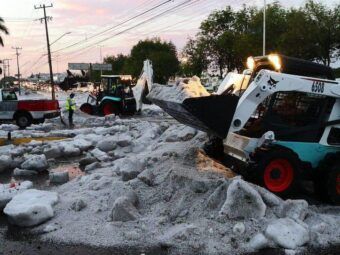 ---
Headline
6.21.2019
UCLA bike expedition raises awareness of climate change in California
California Climate Expedition, a bicycle tour from Oakland to Los Angeles — led by UCLA climate scientist Alex Hall — grants riders the chance to experience climate change impacts in California first-hand. Organized by OnePulse, a group that plans cycling journeys for charitable causes, the ride is raising funds for the UCLA Center for Climate...