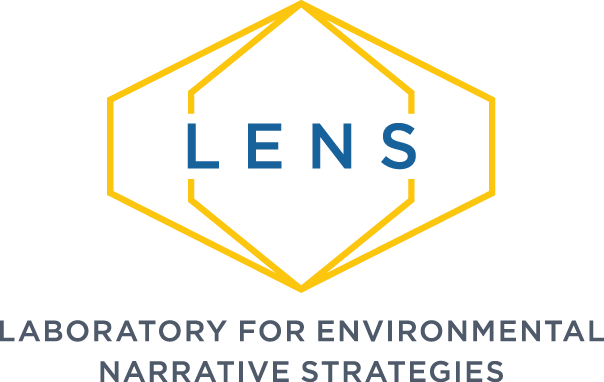 Laboratory for Environmental Narrative Strategies
Get Involved
---
---
Are you a student or faculty member at UCLA? LENS invites researchers and students to propose bringing ongoing and new projects under the laboratory's auspices. We also run occasional seed grant calls for proposal to support research and experiments as well as teaching innovation and public programming that address the laboratory's mission of incubating innovation in the study and creation of environmental narrative, communication, and media.
Are you an artist, writer, journalist, or media maker? We welcome inquiries about conducting rigorous analysis and research for specific environmental stories; ideas for testing out together experimental storytelling platforms and reaching new audiences; and possibilities for supporting innovative art and performance projects.
Is your organization interested in consulting and collaborating with the LENS team? Many of our dynamic, diverse team members have rich expertise in the relationships between cultural and scientific understandings of environmental issues as well as strategic communications, multimedia storytelling and data visualization. We'd love to hear from you with requests for proposals or to start an exploratory conversation about how we might partner.
Are you inspired to support our innovations in environmental storytelling and communications? Founded in 2016, LENS benefits from donor generosity. Gifts to LENS help support innovative faculty and student research, the creation of postdoctoral fellowships, creative public programming at UCLA and around Los Angeles, art residencies and projects, path-breaking new courses, and undergraduate internships. To learn more about supporting LENS, contact David Schlais, the IoES Associate Director of Development: dschlais@support.ucla.edu | (310) 825-6330.
---
Contact Us
Research, collaboration, consulting
+ faculty inquiries


Events, announcements, email list
+ volunteer/intern inquiries


Allison Carruth
Gregory Toy
LENS Faculty Director
LENS Graduate Student Coordinator
Associate Professor
PhD Student
Department of English, IoES,
Institute for Society & Genetics
Department of English
---
Connect on Social Media
---