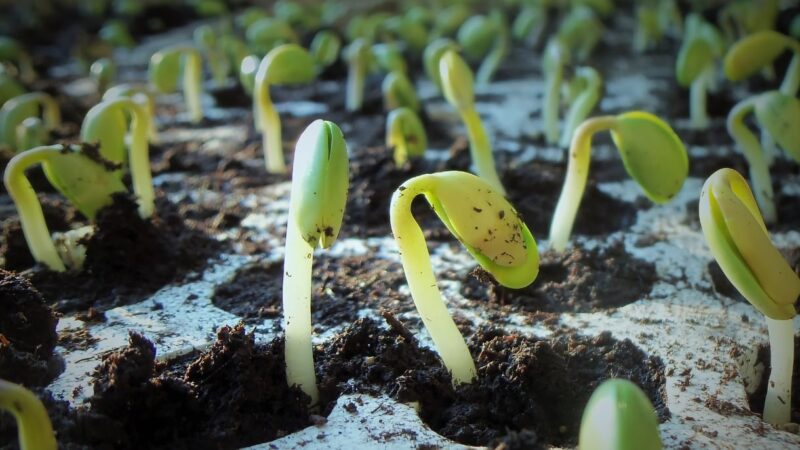 Blog |
Meet the 2020 Pritzker Award Candidates #6-10
By Sonia Aronson
The next five candidates for the Pritzker Emerging Environmental Genius Award are pioneering breakthrough inventions in tree planting, DNA scanning and solar power. They include a Marshallese poet who intertwines a legacy of environmental racism with a call to climate action through powerful artwork and a scientist investigating how plastic waste in the ocean threatens the world's frail coral reefs.
---
Susan Graham
Founder and CEO, Dendra
Trees are hailed by many for offsetting global warming by absorbing carbon, but the reality is more complex. Today, trees' absorption of carbon is overwhelmed by the combined effects of deforestation and climate change. A single flight from New York to London emits around 1,300 pounds of carbon dioxide, about 33 times more than a single tree absorbs each year. It would be difficult to plant enough trees to maintain steady carbon levels even if forests weren't being chopped down at a rate of 27 football fields a minute — which they are.
Susan Graham's company Dendra Systems takes tree planting to a whole new level, applying the most advanced mapping, automation and data analytics tools of the era to plant trees at an unprecedented rate — around two per second. Dendra Systems uses high-resolution imagery and drone-collected data to identify the best areas for forest restoration. Once locations are selected, specialized drones take to the air and fire 120 seedpods per minute into the ground, often in treacherous terrain that humans have difficultly accessing.
By 2060, Dendra aims to plant 500 billion trees at about a tenth of the cost and 150 times faster than traditional hand planting. Graham's system enhances the role of technology in restoration and turns the idea of using reforestation to mitigate the adverse effects of climate change into a very real possibility.
Graham holds a Ph.D. from the University of Oxford in Biomedical Engineering. She was named to the Forbes Under 30 List for Industry in 2017.
(Nominated by David Biello, Science Curator, TED)
Read more about Susan Graham
---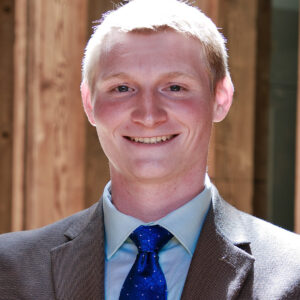 Hal Holmes
Chief Engineer, Conservation X Labs
A mass extinction refers to the monumental loss of over half the world's biodiversity in a short period of time. The current extinction rate is 1,000 times higher than natural background rates, putting an estimated 21% of all known species in critical danger, and leading scientists to declare the current era we live in the sixth—and most rapid—mass extinction in Earth's 4.6 billion year history.
Stopping this extinction feels like a hopeless task, but Hal Holmes, chief engineer at Conservation X Labs, points out that 50 years ago, finding successful treatments for cancer felt the same way. Holmes, a problem solver and biomedical engineer, applies his background in cancer therapeutics to save species.
Holmes is taking on the fourth largest illicit economy in the world: wildlife and timber trafficking, which are just behind drugs, guns and humans. More often than not, illegally harvested timber passes through country borders in de facto disguise — legal wood and illegal wood often look identical. Holmes targets something that cannot be disguised, making it possible to fight poaching on the front lines.
DNA, the molecular code to all life, is unique to each and every individual species. With the support of Conservation X Labs, a nonprofit that encourages technological solutions to upgrade the fight against conservation problems, Holmes is creating a DNA scanner that can quickly identify different species in the field. The Nucleic Acid Barcode Identification Tool (NABIT) uses advanced ultrasound technology to break through complex woody tissue and speed the release of DNA in timber, allowing law enforcement officials to verify the species of each product quickly and easily.
Holmes was selected to the inaugural class of Schmidt Science Fellows in 2018. He holds a Ph.D. in Bioengineering from the University of Washington.
(Nominated by Cassie Crocket, Director and Head of Strategy, Schmidt Futures)
Read more about Hal Holmes
---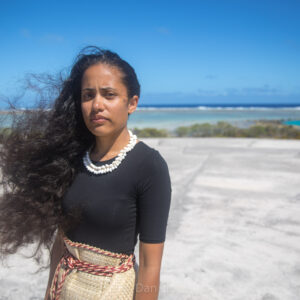 Kathy Jetñil-Kijiner
Interdisciplinary Environmental Visionary
A textbook example of environmental racism, the Marshall Islands are ground zero for two of humanity's most dangerous creations: nuclear weapons and climate change. During the height of the Cold War, 67 nuclear bombs were detonated on the islands, destroying the homes of hundreds of people. Two decades after testing, the radioactive waste was collected into a crater on Runit Island and entombed in concrete. Now, the ocean threatens to swallow the low-lying land and batters the concrete tomb that sequesters deadly amounts of nuclear waste.
Kathy Jetñil-Kijiner's artwork makes it impossible to turn away from the reality few are willing to confront. Her poetry reveals intersections between racism, colonialism, the legacy of nuclear testing in the Marshall Islands, and the impending threat of climate change. Her pieces transform experiences of her people into artwork, unleashing relatable and actionable emotions. In 2014, Jetñil-Kijiner's performance of the poem "Dear Matafele Peinem" moved members of the United Nations to tears. Her book Iep Jaltok: Poems From a Marshallese Daughter received critical acclaim.
Jetñil-Kijiner currently runs Jo-Jikim, a non-profit dedicated to empowering Marshallese youth and serves as a climate envoy for the Marshall Islands Ministry of Environment. She received her master's degree in Pacific island studies from the University of Hawaiʻi at Mānoa and is currently a Ph.D. Candidate at Australia National University. In 2019, she was selected as an Obama Asia Pacific Leader Fellow and
MIT Director's Media Lab Fellow.
(Nominated by Susan Alzner, Co-founder and Chief of Strategy & Ops, shift7)
Read more about Kathy Jetñil-Kijiner
---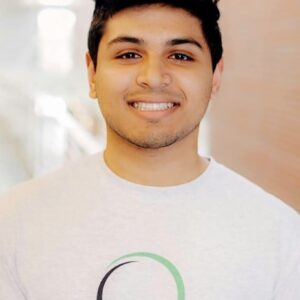 Rohit Kalyanpur
Founder and CEO, Optivolt Labs
The solar industry is on the rise. Last year solar power became cheaper than coal, and the Bureau of Labor Statistics estimates that "solar panel installer" will be the fastest-growing job in the U.S. from 2018-2028. Solar has amazing advantages, including a nearly infinite and reliable energy source and little pollution or contamination. If an area half the size of the state of California was covered with solar panels, enough energy would be produced to meet global demand with close to zero net carbon emissions. However, solar energy has drawbacks, including high costs and slow innovation cycles, making this a nearly impossible feat.
At a young age, Rohit Kalyanpur realized key facets of the industry needed to change if solar was going to play a legitimate role in the fight against climate change. Kalyanpur thought it strange that solar installations are stationary, so he devoted his attention to creating a portable solar battery. His company, Optivolt Labs, is pioneering a solar integration platform that enables electric machines to self-charge in sunlight. This invention makes it possible for devices like security cameras, drones and scooters to charge autonomously. Kalyanpur's highest impact product to date is a solar generator nicknamed "Ghost" that has replaced diesel generators as the primary power source used by the Department of Defense (DOD). Ghost eliminates the need for recurring diesel shipments, saves lives lost in ground energy re-supply missions and offsets carbon emissions.
After dropping out of the University of Illinios, Kalyanpur became a Forbes 30 Under 30 Honoree in Energy, a 2019 Thiel Fellow and in 2018 became the youngest founder to go through the Techstars Chicago Accelerator.
(Nominated by Katherine Keating, Chief Sustainability & Strategy Officer, Maverick)
Read more about Rohit Kalyanpur
---
Joleah Lamb
Assistant Professor, Ecology and Evolutionary Biology, UC Irvine
A quarter of the planet's fish, millions of marine species and over 500 million people will lose an invaluable life source if coral reefs disappear, as many scientists predict. While coral bleaching — a phenomenon triggered by warmer-than-average waters that dispel energy-producing algae from coral polyps, leaving them to starve — is the main cause of decline, other climatic factors play a role.
Joleah Lamb has spent countless hours underwater, painstakingly inspecting millions of corals to understand why they are dying and what should be done to save them. During her time in the ocean, Lamb came into contact with some of the 150 million tons of plastic that circulate the world's oceans. In a breakthrough discovery, she estimated that over 11 billion pieces of plastic waste are entangled on coral reefs, with the amount projected to increase 40% by 2025. This plastic can be a vessel for deadly pathogen transmission, with the likelihood of disease skyrocketing from 4% to nearly 90% when coral comes into contact with plastic. This means that on top of climate change and ocean acidification, waste management is a crucial part of the coral restoration agenda.
This finding gave birth to a new field at the intersection of public health, biodiversity conservation and materials science. In this vein, Lamb is currently focusing on finding compounds that combat antibacterial resistance. Her discovery that natural seagrass beds can improve 'marine hygiene' by removing bacterial pathogens from human wastewater helped these valuable ecosystems gain much-deserved media attention
Lamb co-authored a UN Environment report on how plastics impact coral reefs and a chapter on plastic waste for Campbell Biology, one of the most widely used college textbooks. Currently, she is an assistant professor at University of California – Irvine, where she leads the Healthy Oceans and People (HOPE) Laboratory.
(Nominated by Steph Wear, Marine Ecologist, The Nature Conservancy)
Read more about Joleah Lamb
---
On Social Media