By Cory Chen
The first group of five candidates for the 2022 Pritzker Emerging Environmental Genius Award includes a solar energy entrepreneur, a biotech innovator, a behavioral scientist, a physician, and the CEO of EnviroVoters. From inventing microbe-made packaging material to targeting childhood lead poisoning in sub-Saharan countries, these candidates represent global leadership in sustainability and environmental justice.
---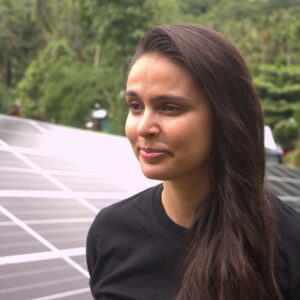 Natasha Allen, co-founder and CEO, illu
Nominated by Steve Westly
Lack of access to sustainable energy in sub-Saharan Africa and South Asia slows progress in health, education, economics and other sectors. It also forces communities to rely on fossil fuels such as kerosene, diesel and charcoal — increasing carbon emissions.
Having experienced Myanmar's 2021 military coup and biked through its rural villages, Natasha Allen witnessed people's need for decentralized energy during the Covid-19 pandemic. This led her to found Mee Panyar, a training and field operations enterprise that teaches rural communities how to finance and operate solar microgrids. To take these efforts worldwide, Natasha co-founded illu, a software platform that maintains and manages solar field operations. According to its calculations, illu currently serves 15,000 people in Myanmar, India and Indonesia and projects to serve over 50 million by 2027. 
Natasha Allen graduated from Harvey Mudd College with a bachelor's degree in physics and environmental analysis, and holds a master's degree from the University College London with a degree in engineering for international development. She previously worked for We Care Solar and is a Thomas J. Watson fellow.
---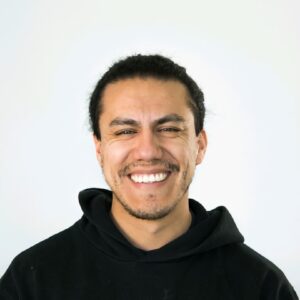 Josh Brito, co-founder, MakeGrowLab 
Nominated by David Biello
Scientists and entrepreneurs are making an effort to grow the bioeconomy — the part of the economy based on goods and services derived from renewable resources such as plants, fungi and microorganisms. 
Josh Brito is inventing a way to package food and industrial products without the use of trees or plastic through MakeGrowLab, where he is CEO and co-founder. MakeGrowLab developed a process by which microbes eat food waste and convert it into cellulose to be used in packaging and other products. Although it is a relatively new start-up, MakeGrowLab's products have already gone viral and the company has begun a trial with Colgate-Palmolive. 
Before co-founding MakeGrowLab, Josh studied geography and the environment at California State University, Fullerton. After working in banking logistics, he studied biopolymers at the Kemijski Inštitut for two months before transitioning to pioneer research at Climate KIC, a European Union-based public-private organization focused on climate change adaptation and mitigation.
---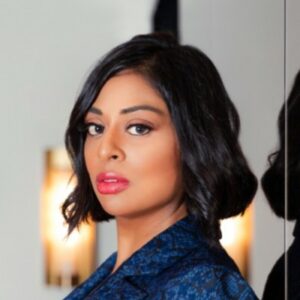 Sweta Chakraborty, U.S. operations and executive board member, We Don't Have Time
Nominated by Andy Karsner
At a time when social media platforms are inundated with misinformation about the environment and climate, many find it difficult to find productive ways to communicate environmental science to the public. 
Sweta Chakraborty, a behavioral and global risk scientist, joined We Don't Have Time (a social media and review platform devoted to environmental news) to foster changes in how science is communicated. While serving this role, she developed partnerships with companies such as Mercer, Nestle, Microsoft, Twitter and Spotify and made appearances on news outlets including CBS, MSNBC and Fox. Those partnerships and media appearances helped grow We Don't Have Time's audience to over 31 million unique viewers, making it the world's largest climate solutions broadcaster. 
Chakraborty is independent director of Lightbridge Corp., chair for Top Tier Impact Policy Action Unit and serves on the board of directors for Serendipity Foundation. She founded House of Scientista, a nonprofit dedicated to empowering women and underrepresented groups to achieve futures in STEM. Among many achievements, she is also an author of a book and over 40 peer reviewed journal articles, a TED talk speaker, an adjunct professor at Columbia University, and a Millennium Fellow at The Atlantic Council.
---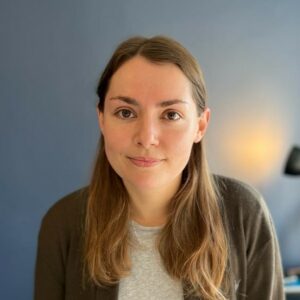 Lucia Coulter, director & co-founder, Lead Exposure Elimination Project (LEEP)
Nominated by Cassie Crockett
Physicians and researchers like Lucia Coulter realize that lead poisoning is a global threat to children. Globally, one in three children have blood lead levels at or above five micrograms per deciliter, according to a 2020 report by the National Institute of Environmental Health Sciences. Such levels have been linked to lower IQ scores and physical health issues. The problem disproportionately affects those living in low- to middle-income countries. 
Lucia co-founded the Lead Exposure Elimination Project (LEEP), an organization that collaborates with governments, scientists, manufacturers and advocates to create policies prohibiting lead-based paints and protecting children around the world. Since starting LEEP in 2020, Lucia and her team researched paint in seven countries and began working with governments in eight countries. According to LEEP, their work in Malawi alone will help an estimated 215,000 children. The organization aims to eliminate lead-based paints in all 75 countries where it remains unregulated. 
Lucia has worked at the UK National Health Service as a doctor and taught histopathology and microbiology at University of Cambridge. She serves as trustee of Charity Entrepreneurship and Effective Altruism UK, and is a fellow at Schmidt Futures.
---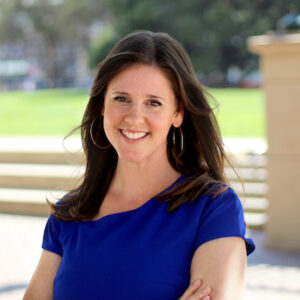 Mary Creasman, CEO, California Environmental Voters
Nominated by Randall Winston
Mary Creasman leverages politics and social movements to address climate change and other environmental problems. From her perspective, it is impossible to protect the environment without coordinated political action or brave leaders to speak up against corporate polluters and entrenched leaders.
As CEO of California Environmental Voters, Mary Creasman created campaigns to call out political leaders for accepting money from oil and gas companies and leveraged statewide coalitions to pass over 13 statewide policies on clean energy. In the first three years of her leadership, the organization's membership doubled and its budget grew from $1.9 million to $7 million. 
Prior to joining California Environmental Voters, Mary directed California government affairs at the Trust of Public Land where she designed an urban greening program. She also worked as chief strategy officer for Green For All (GFA), where she implemented a fellowship program to develop and support grassroots leadership. 
---
Meet the candidates
Meet the 2022 Pritzker Environmental Genius Award Candidates #1-5
Meet the 2022 Pritzker Environmental Genius Award Candidates #6-10
Meet the 2022 Pritzker Environmental Genius Award Candidates #11-15
Meet the 2022 Pritzker Environmental Genius Award Candidates #16-19