By Anna Novoselov
The second group of five candidates for the 2022 Pritzker Emerging Environmental Genius Award includes a wildlife conservationist, a health and climate advocate, the founder of a carbon emission tracking company, a solar inventor, and a remote sensing specialist. They are advancing both traditional knowledge and the latest scientific innovation to tackle pressing environmental issues such as ecosystem conservation, climate change, and food waste.
---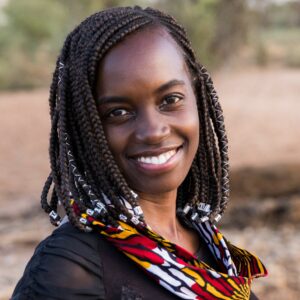 Resson Kantai Duff, Deputy Director at Ewaso Lions
nominated by Ami Vitale
Conservationist Resson Kantai Duff believes effective wildfire management can only be achieved by bringing indigenous voices to the forefront of conservation. When colonialism informs wildlife conservation policies in rural Africa, she says, it often comes at the expense of local communities. 
As deputy director of Ewaso Lions, an organization that promotes coexistence between people and lions in northern Kenya, Duff leads outreach and communication projects to advance the role of indigenous and female leadership in African conservation. Her team's collaborative approach helped build connections between decision-makers and indigenous communities to protect biodiversity-rich areas as large infrastructure developments cut across their landscapes. Their collective efforts led the government to divert a proposed oil pipeline farther from wildlife habitat.
Duff is the founding member of the Women for the Environment WE Africa 2021. She is also a recipient of the National Geographic Wayfinder Award 2022 and of the Wild Elements Innovator Award. She holds a master's degree in biodiversity, conservation and management from the University of Oxford and a bachelor's degree in zoology from the University of Nairobi. 
---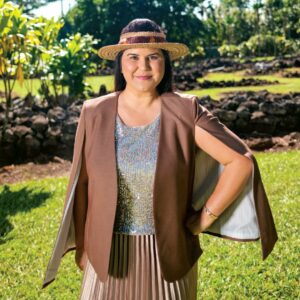 Kealoha Fox, Senior Advisor, Institute for Climate & Peace
nominated by Aimee Barnes
As a Native Hawaiian, Kealoha Fox works to advance health and climate justice through solutions rooted in indigenous knowledge. She hopes to promote community-based, cohesive efforts to address environmental issues. 
Fox is president and senior advisor of the Institute for Climate & Peace, which seeks to elevate native voices to create a peaceful and climate-resilient future. Trained and influenced by Native Hawaiian elders and practices, she champions the idea of positive peace — long-lasting peace created by promoting sustainability and social cohesion.
Fox is also a senior manager at AlohaCare, where she works to advance ethical and culturally relevant healthcare for Native Hawaiian and Pacific Islander members. She serves as co-chair of the American Academy of Arts & Sciences Climate Commission  and as an Obama Leader Asia Pacific with the Obama Foundation. Fox has authored publications advocating for sustainable practices informed by both climate science and social science. She holds a doctorate degree of philosophy from the University of Hawaii. 
---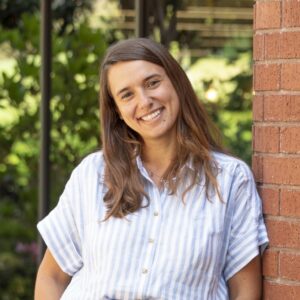 Maria Carolina Fujihara, Founder and CEO of SINAI Technologies
nominated by Chisato Fukuda Calvert
Most large industrial companies have struggled to track and cut carbon emissions, despite their pledges and commitments to do so. Maria Carolina Fujihara founded SINAI Technologies to help, creating software that includes a series of modules to assist corporations in assessing their emissions and decarbonizing their operations. 
Fujihara believes that technology and environmentalism should be integrated to achieve effective change. She defines sustainability as wisdom plus compassion and hopes to promote a "paradigm shift" that will incentivize companies to take climate change seriously by putting a price on carbon.
Before founding SINAI, Fujihara worked as a technical coordinator at Brazil's Green Building Council, where she helped develop a LEED certification process for residential buildings. She holds a master's degree in cities management and planning from the Universidade de São Paulo and participated in Singularity University's Global Solutions Program in Silicon Valley.
---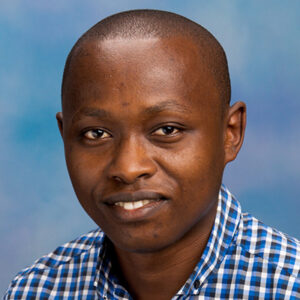 Dysmus Kisilu, Founder of Solar Freeze
nominated by Jaime Carlson
Lack of affordable cold storage leads farmers in developing countries to lose about 35 percent of their incomes. About half of fresh produce and dairy products spoil before they are consumed, which contributes to food insecurity, greenhouse gas emissions and unnecessary land use.
To reduce food waste in developing countries, Dysmus Kisilu founded Solar Freeze, which creates portable cold storage units powered by solar panels. The company uses a "pay-as-you-store" system, allowing rural farmers to rent space in a community storage room for as little as $0.1 cents, making it cheap and accessible to decrease post-harvest spoilage. Solar Freeze has reduced 3,000 Kenyan farmers' agricultural losses by 95%.
 In 2018, the company won Massachusetts University of Technology's University Inclusive Innovation Challenge award. Prior to his work with Solar Freeze, Kisilu studied solar energy, technology and agriculture at University of California, Davis.
---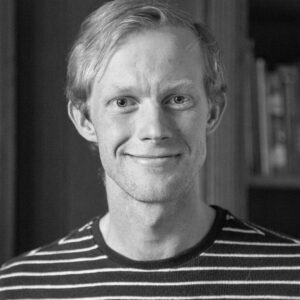 Caleb Kruse, Senior Associate at Earthrise Media
nominated by Steve McCormick
Low earth orbit satellites collect data that can inform better natural resource use and detect illegal land-use activities. However, it can be difficult to sort through the vast amounts of data they collect.
Caleb Kruse, a senior associate at Earthrise Media, is developing artificial intelligence to process this raw data and deliver useful insights about environmental impacts. His project, Amazon Mining Watch, identified illegal mining in the Amazon Basin. Another project, Global Plastics Watch, finds plastic waste in oceans.
As a National Geographic explorer, Kruse shared information about the marine aquarium fish trade via map-based storytelling, studied the highest elevation road system in the world in the Indian Himalayas, and drove an ice cream truck across the U.S. to teach children about conservation. He holds a bachelor's degree in earth systems with an oceanography concentration from Stanford University.
---
Meet the candidates
Meet the 2022 Pritzker Environmental Genius Award Candidates #1-5
Meet the 2022 Pritzker Environmental Genius Award Candidates #6-10
Meet the 2022 Pritzker Environmental Genius Award Candidates #11-15
Meet the 2022 Pritzker Environmental Genius Award Candidates #16-19