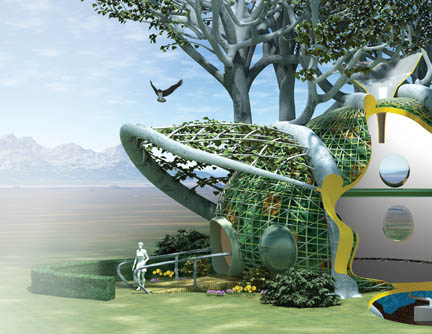 Special Project | 2017
Environmental Storytelling Collaboration with KCET
Image credit: Fab Tree Hab, Terreform ONE
---
LENS has partnered with KCET, the nation's largest independent public media company to produce engaging, research-driven environmental stories.
In collaboration with KCET, UCLA faculty and students are developing immersive stories and documentary films that reach diverse audiences. In our pilot year (2017-2018), the project is focusing on California as a living lab for exploring the histories and horizons of urban planning, urban biodiversity, sustainable food and water, environmental equity, and multispecies justice.
Our UCLA team represents Anthropology; English; Environmental Science; Geography; and the School of Theater, Film and Television.
LENS-KCET Environmental Storylines for 2017-2018
Reimagining Taylor Yard and the L.A. River
Jon Christensen, lead faculty member
Los Angeles as a Multispecies City
Ursula K. Heise, lead faculty member
California Food Futures
Allison Carruth, lead faculty member

Wetlands and Cultures of Water
Jessica Cattelino, lead faculty member
---
Watch our first documentary short
Explore our other stories about Taylor Yard as a lens on L.A.'s past, present & greener futures.