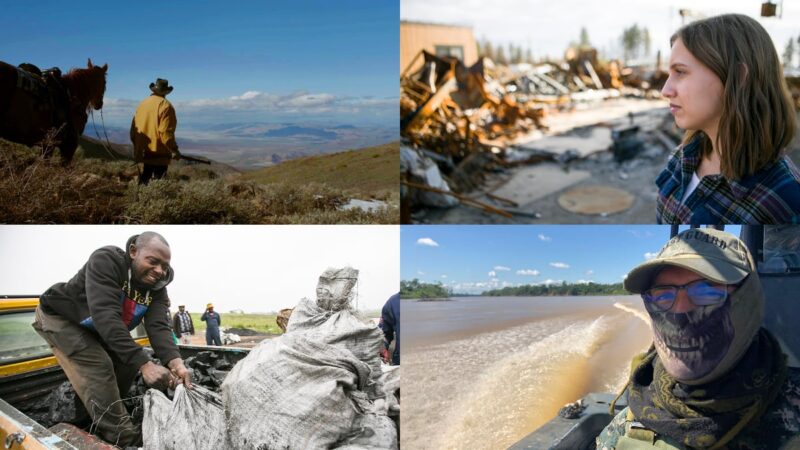 Special Project | 2020
Environmental Storytelling Collaboration with KCET
LENS has partnered with KCET, the nation's largest independent public media company to produce engaging, research-driven environmental stories.
In collaboration with KCET, UCLA faculty and students are developing immersive stories and documentary films that reach diverse audiences. In our 2017-2018 pilot year, the project focused on California as a living lab for exploring the histories and horizons of urban planning, urban biodiversity, sustainable food and water, environmental equity, and multispecies justice. 
Since then, LENS has contributed to several episodes of KCET's ongoing environmental documentary series "Earth Focus," which features investigative reports about the changing environment and how it affects people around the world.
Most recently, LENS advised on three episodes of the 2020 season, and co-produced one: a feature-length documentary exploring Senator Harry Reid's environmental legacy and the development of a new environmental politics for Nevada and the American West.
Our UCLA team represents Anthropology; English; Environmental Science; Geography; and the School of Theater, Film and Television.
2020 LENS-KCET Environmental Storylines
"The Youth Climate Movement Around the World"
"Coal Mining in South Africa"

"The Price of Gold in Peru"

"The New West and the Politics of the Environment"
2017-2018 LENS-KCET Environmental Storylines
Reimagining Taylor Yard and the L.A. River
Jon Christensen, lead faculty member
Los Angeles as a Multispecies City
Ursula K. Heise, lead faculty member
California Food Futures
Allison Carruth, lead faculty member

Wetlands and Cultures of Water
Jessica Cattelino, lead faculty member
---
Watch our first documentary short
Explore our other stories about Taylor Yard as a lens on L.A.'s past, present & greener futures.