Pritzker Emerging Environmental Genius Award
NEWSROOM
Pritzker nominee, Peter Hammarstedt, in a new vegan documentary
A new vegan documentary will be available to watch online – including on Plant Based News' YouTube channel and Facebook page – from November 11. The film, Let Us Be Heroes, explores the impact of our lifestyle choices on our health, the planet and our values and the steps to empower ourselves. It stars Captain...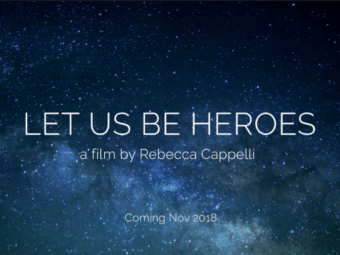 ---
Pritzker nominee, Xiuhtezcatl Martinez, helps launch National Absentee Ballot Day
DoSomething.org is partnering with incredibly influential and impactful brands to register young people, including theSkimm, Warby Parker, PopSugar, When We All Vote, Upworthy, Quizlet, Reddit, Twilio, CAA, Smosh, Sweetgreen, Splashthat, and DMV.org. Notable activists and celebrities supporting DoSomething include Chelsea Clinton, Katie Couric, Laverne Cox, Adam Levine, actor and official under 18 ambassador Joshua Rush,...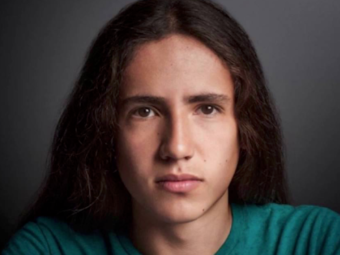 ---
Dallas Goldtooth, Pritzker nominee, in Sierra Magazine
This is a process. We have all been affected by capitalism, colonization and white supremacy. As such, it's going to take all of us—native and non-native alike—to dismantle these systems of oppression. However, White allies in particular must be held accountable for their role in the dismantling of white supremacy and extractive economies. We need our allies to join us in pushing back against the narratives of colonization and to incorporate the frameworks of intersectionality, indigenous feminism, and indigenous story-based strategies in their allyship.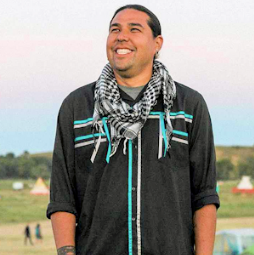 ---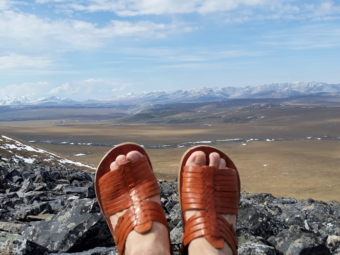 ---
Meet the Pritzker candidates: #11-15
By Sonia Aronson The next batch of candidates for the 2018 Pritzker Emerging Environmental Genius Award include environmental justice advocates and inventors finding ways to reduce stormwater runoff pollution and expand clean energy. They are as young as 18, and their work takes them around the world and to the most mysterious reaches of the...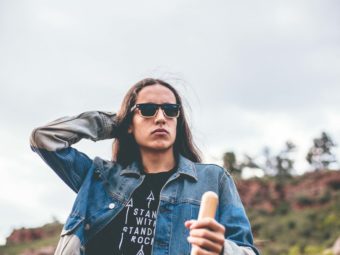 ---
Meet the Pritzker Award candidates: #6-10
By Sonia Aronson A faculty committee is in the process of selecting three finalists for this year's Pritzker Emerging Environmental Genius Award. In the meantime, here's the next group of five inventors, entrepreneurs and earth-shakers under age 40 who are making a significant impact in the field of sustainability. These candidates take on the most challenging environmental...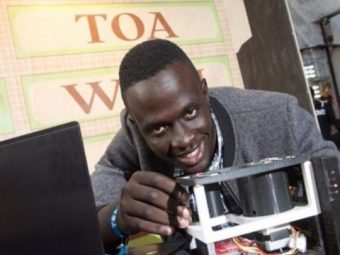 ---
Meet the Pritzker Award candidates: #1-5
By Sonia Aronson Last week UCLA announced 20 candidates for the Pritzker Emerging Environmental Genius Award. Over the next few weeks, we'll introduce you to them One will take home $100,000 in November, but all are worthy of recognition. The Pritzker Award is given each year to someone under the age of 40 who is...
---
José González in REI
José González is the founder of Latino Outdoors and Pritzker nominee. He is an experienced educator as well as a K-12 public education teacher, environmental education advisor, outdoor education instructor and coordinator, and university adjunct faculty. The article talks about a California resolution that recognizes the role of Latinos in protecting and conserving public lands.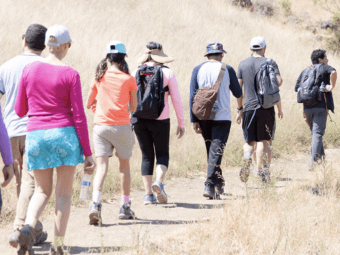 ---
---
What they're reading: Pritzker Award candidates' book recommendations
At last night's Pritzker Emerging Environmental Genius Award ceremony, our 2017 candidates shared copies of books that made a real difference in their lives. Here's the list, for anyone who wants to think like a young environmental genius. Susana De Anda The Power of Now by Eckhart Tolle "Once you dismiss all the labels and the...
---
Partnering with communities to save elephants
by Katie Rowe, 2017 Pritzker Emerging Environmental Genius Award finalist Elephants are incredible animals, they create grasslands, germinate trees, build seasonal waterholes and they help other species survive during the dry season. These are just a few of the amazing ways they impact our landscape. My Name Is Katie Rowe, I live in Northern...
---
People of the Condor and Eagle
by Danfung Dennis, 2017 Pritzker Emerging Environmental Genius Award finalist In the Amazon rainforest an ancient Indian prophecy warns of humankind splitting into two people. The people of the Condor would live in harmony with the earth. Their path would be guided by feeling and intuition. When the earth felt pain, they would feel...